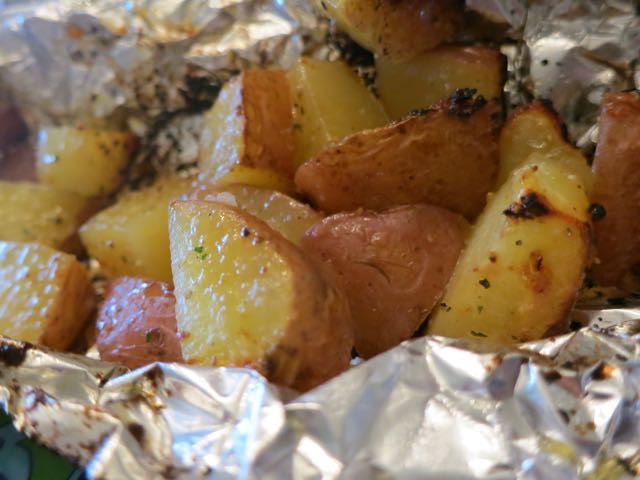 This quick, easy and delicious way to prepare red potatoes on the grill will leave you feeling spoiled!  Side dishes, especially potatoes, can take a while to cook or bake… but not these spuds. Keep this recipe in your back pocket! It's a keeper.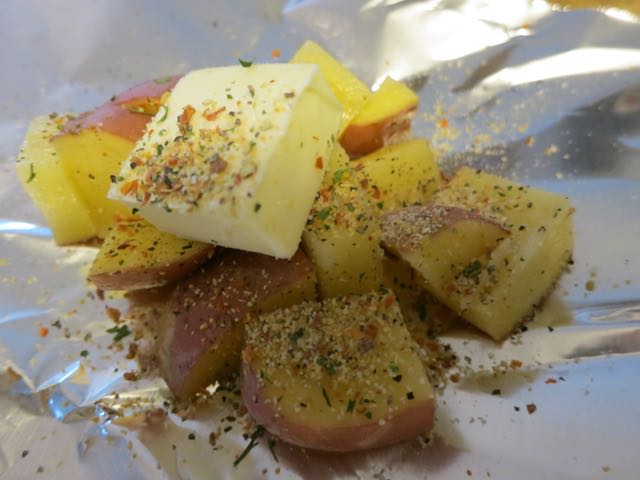 Quarter red potatoes and lay a handful on a square of foil. Dot with butter and sprinkle with dry Italian dressing mix. Close up pockets tightly and grill on medium heat for 20 mins, turning half way through.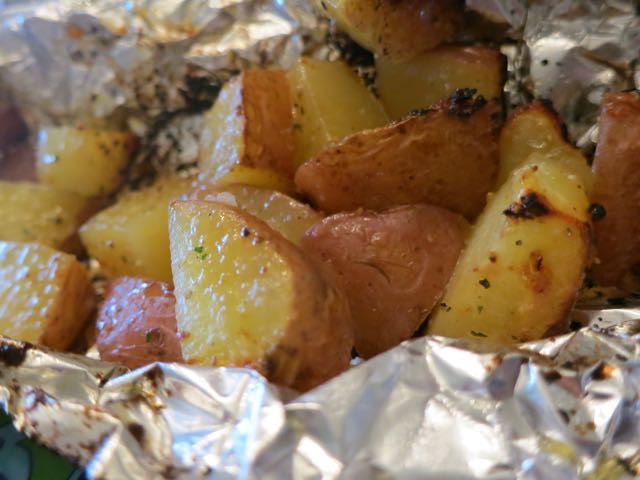 The outcome? Perfectly grilled and seasoned potatoes (with an oven to spare for other sides or desserts). Enjoy!

Grilled Pocket Potatoes
Ingredients
12 Red potatoes
1 Stick of butter, sliced
1-2 Pouches Good Seasons Italian Dressing mix
6 Squares of foil for making pockets
Instructions
Wash and quarter potatoes placing about 2 potatoes each on foil squares.
Dot with butter and sprinkle with seasoning.
Close tightly and place pockets on grill for 10 mins, flip then 10 mins more.