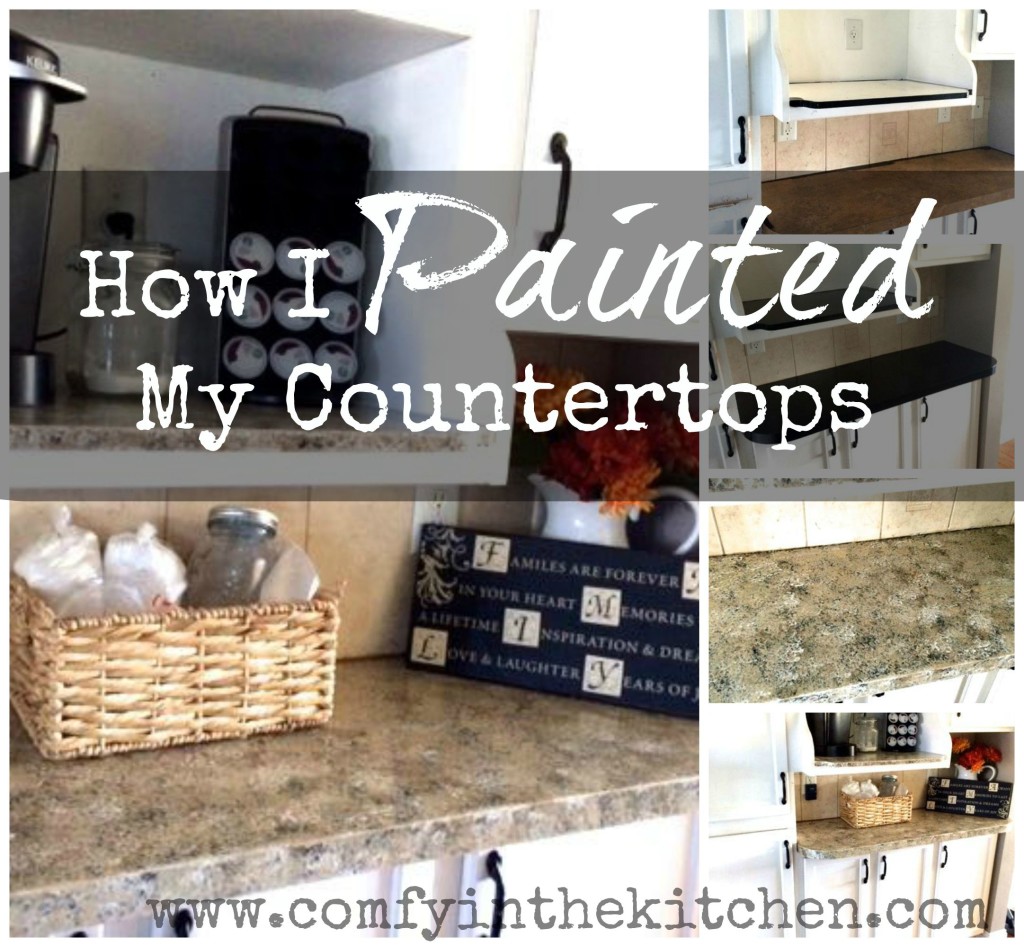 Hey Ladies! I've been taking a little time off of cooking because I've been giving my kitchen a much needed coat of paint. I even painted the countertops, can you believe it? My countertops were getting pretty beat up, especially because I have a bad habit of using the them as a cutting board (don't tell). For a fraction of the cost of new granite, I was able to update these worn out countertops!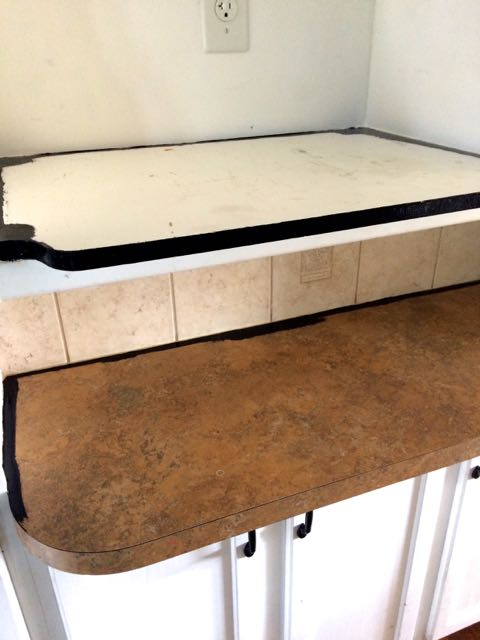 So, this is where I have my coffee maker. As you can see there isn't even a countertop where I place it, so I decided to create the illusion of one.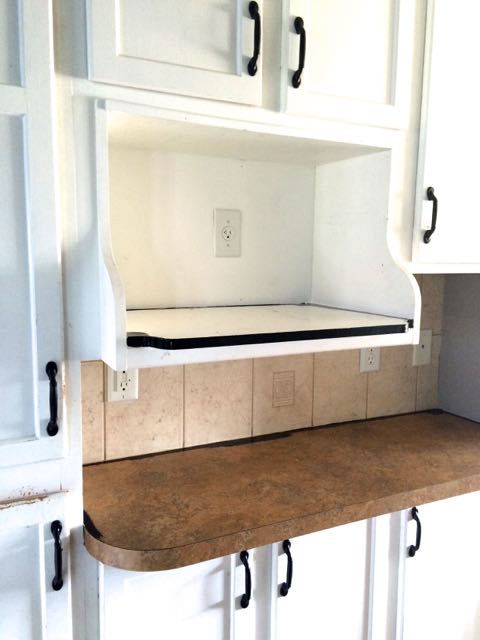 In my Giani Granite Kit (I used Sicilian Sand), it said to edge, then paint the countertops with the black primer first. That was easy…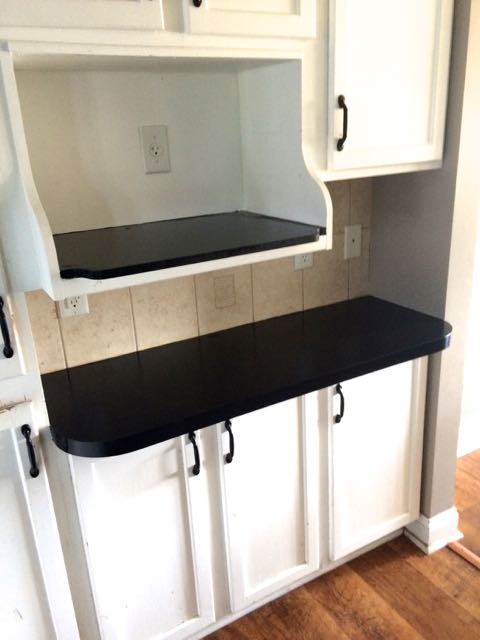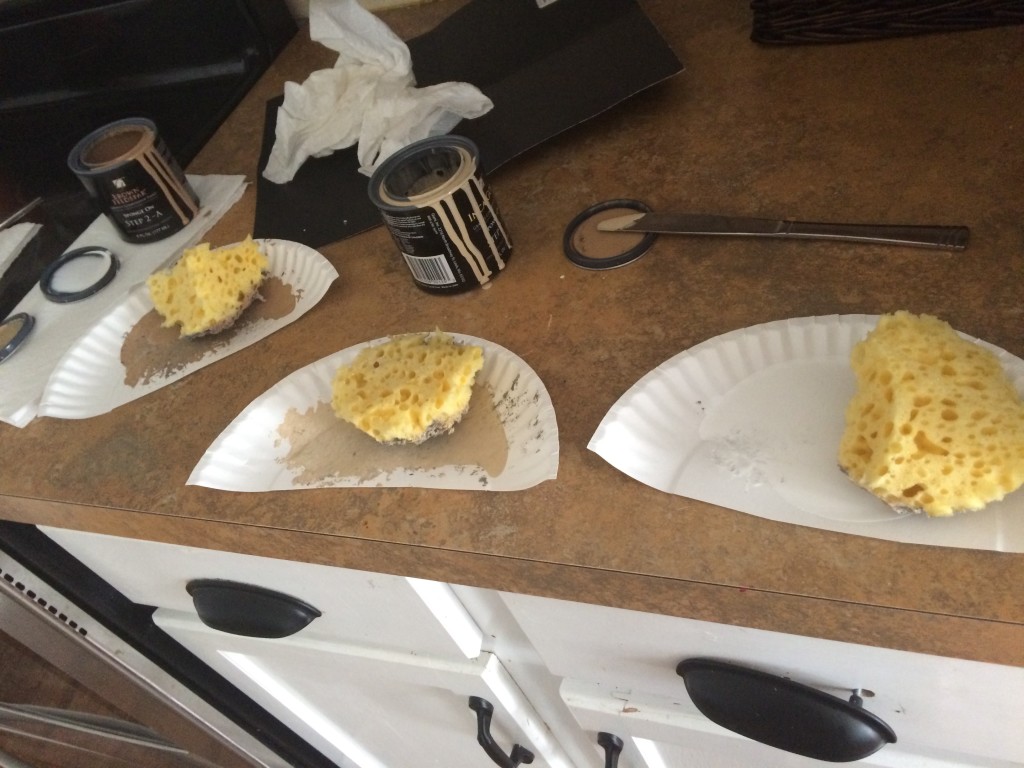 Then I went to town sponging with the three different colors they supplied. There are tons of demonstrations online and on the Giani website.
I wanted so badly to crop out that crooked handle, but instead I'm going to say "me too"- my kitchen was falling apart!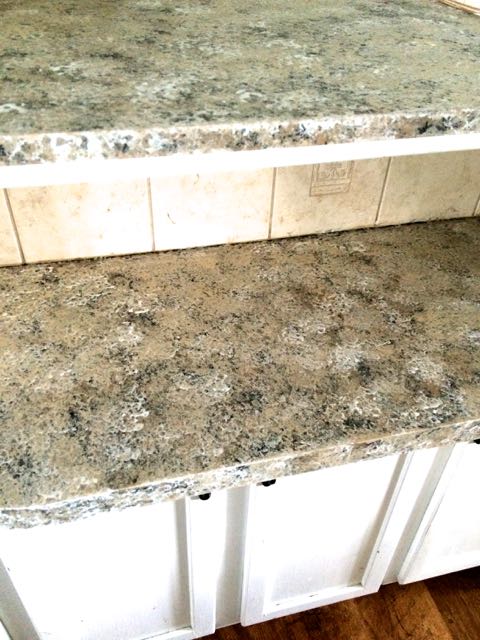 Then I added the glaze to the top.  It seals and gives a very shinny appearance, much like granite.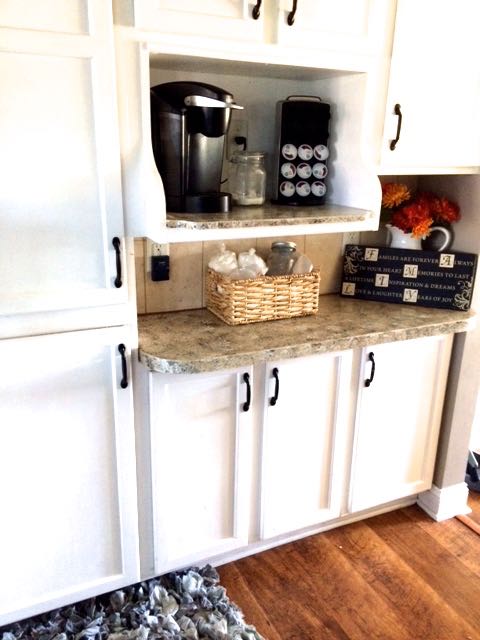 I also made sure to caulk around the areas that needed it. It gave more of a finished look. Everything that I needed, besides the caulk, came in the Giani Kit.

I also gave the cabinets a fresh coat of Behr Alkyd Semi-Gloss Enamel paint and boy, did that make a difference. And yes, I tightened up those loose handles 😉
For all of you who have been scared off by the new painting technique for countertops- don't let it intimidate you! It's super easy and I'm very pleased with the results. In fact, I think that it looks even better in person.
If you're wondering what that basket is- it's a meal ministry.  Gluten-free flour mix items and a mason jar for a dear friend. A great idea for the GF person in your life.