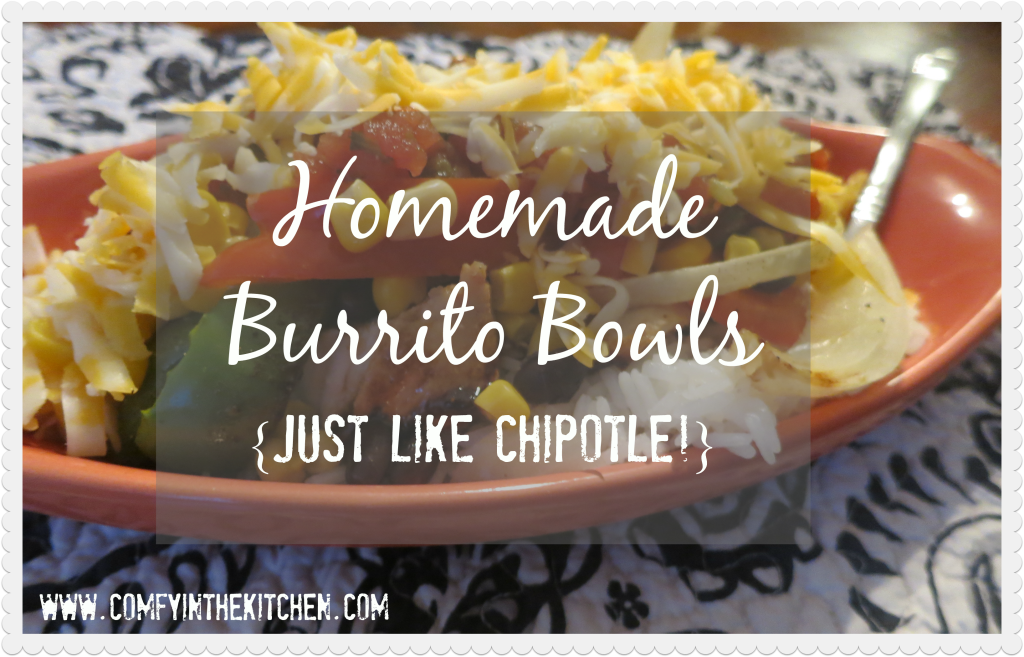 This super easy and equally tasty recipe just made it's way onto my staple recipe list. Be as versatile as you'd like with your toppings. Everything I used, I had on hand. This was an impromptu dinner idea in my home tonight and was loved by all. I hope you and our family enjoy ~ I know we sure did!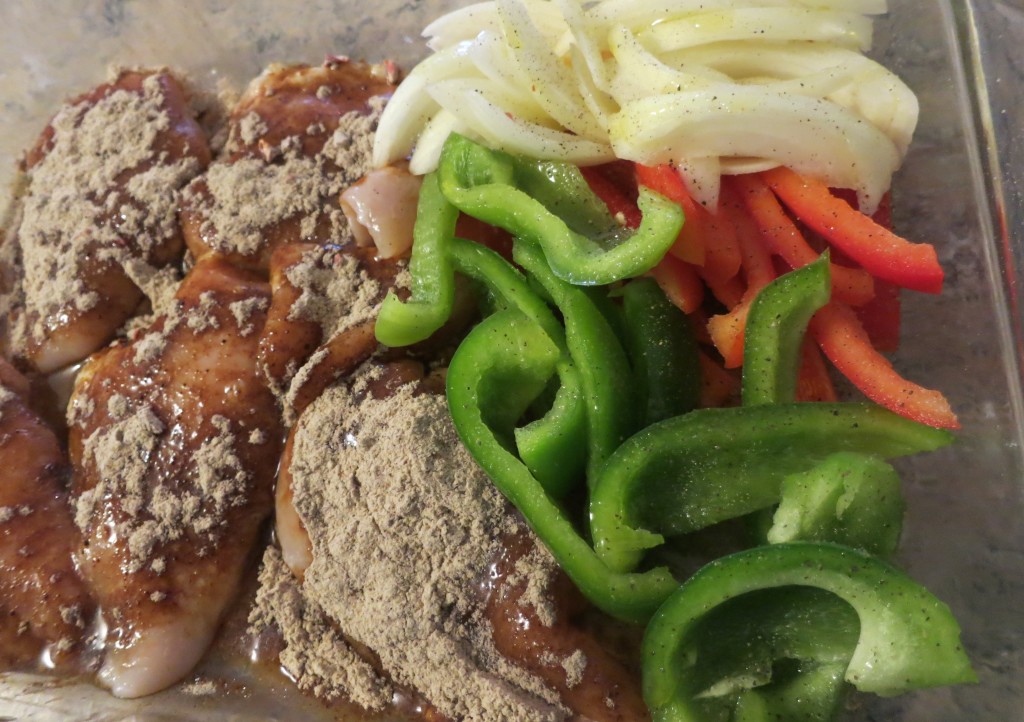 Place thawed chicken in a 9×13 pan and sprinkle with Fajita seasoning (I used 1 Ortega pack). Slice red and green peppers and onions. Drizzle veggies with olive oil and season with salt and pepper. Bake uncovered in a 375 oven for 20-25 mins depending on how large your chicken breasts are.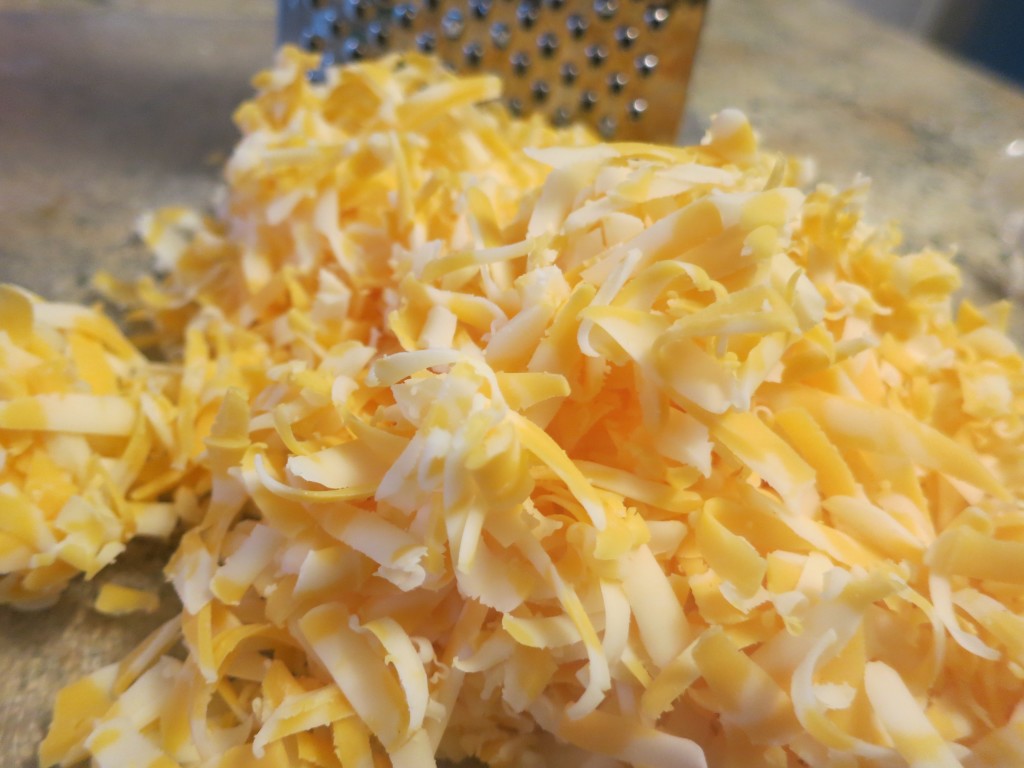 Shred your cheese.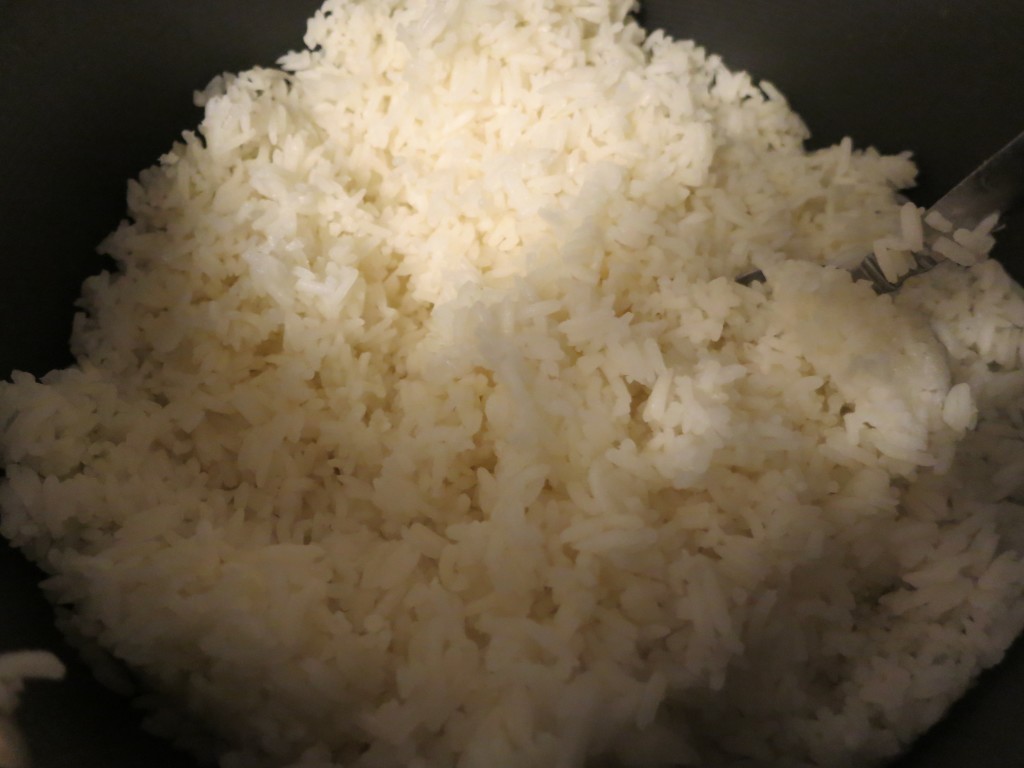 Make up your rice (I suggest Jasmine). If you desire, add a squeeze of lime for extra flavor.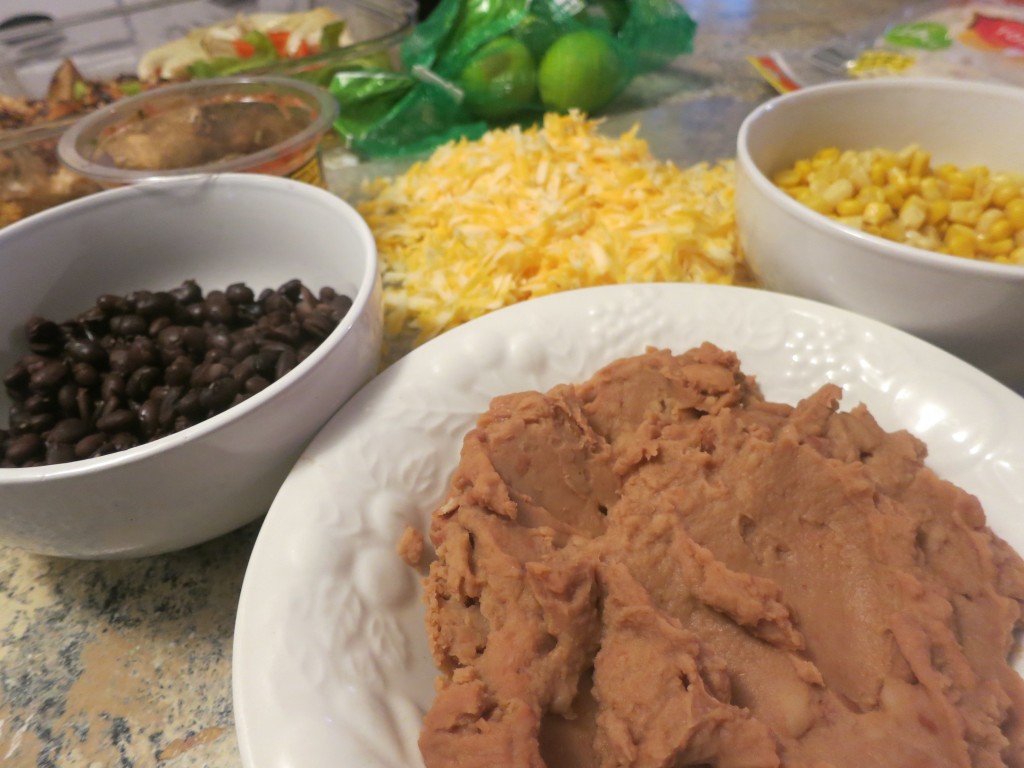 Gather up your other toppings (I had on hand black beans, refried beans, shoepeg corn, and salsa).


Chicken and veggies are done!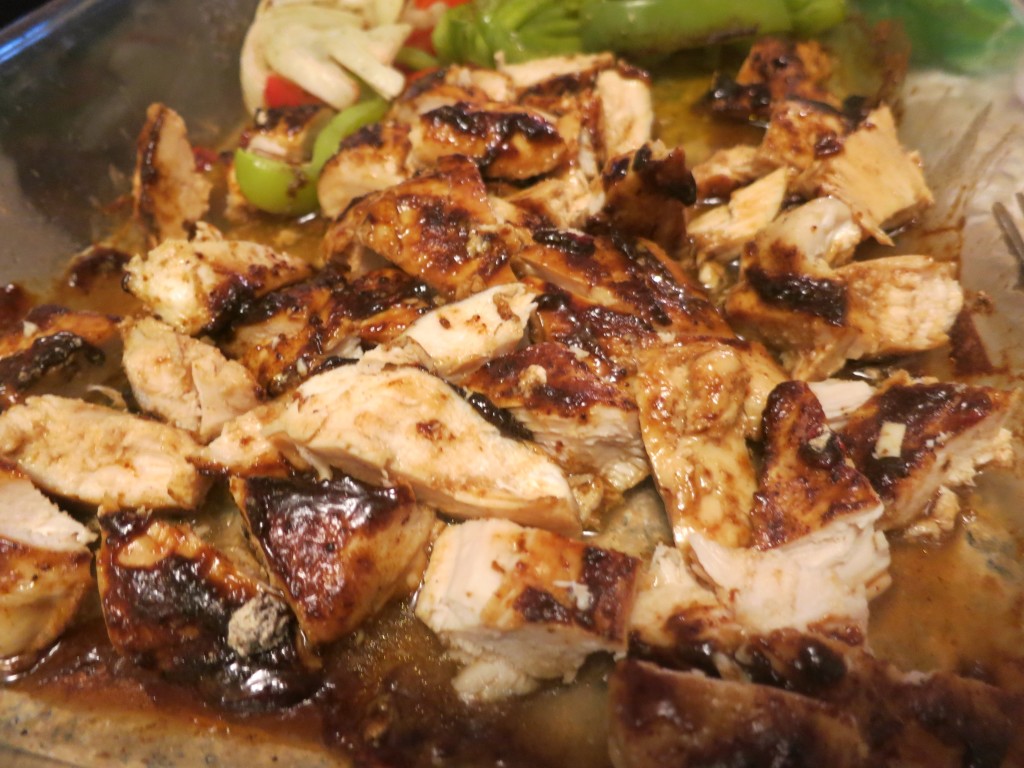 Slice chicken into bite sized piece.
Ingredients
6 chicken breasts
1 red pepper, 1 green pepper, 1 onion, sliced
1 fajita seasoning packet (Ortega)
Olive Oil
Salt/pepper
White rice
Cheese, corn, salsa, black beans, refried beans, sour cream, and any other toppings.
Instructions
Place chicken in a 9x13 dish and sprinkle with fajita seasoning.
Place peppers and onions next to chicken.
Bake uncovered in a 375 oven for 25 mins or until chicken is done.
Cut chicken into bit sized portions
Make rice according to directions.
Prep other toppings.
For Bowl: Add prepared rice, chicken, peppers and onions and other toppings. Enjoy!