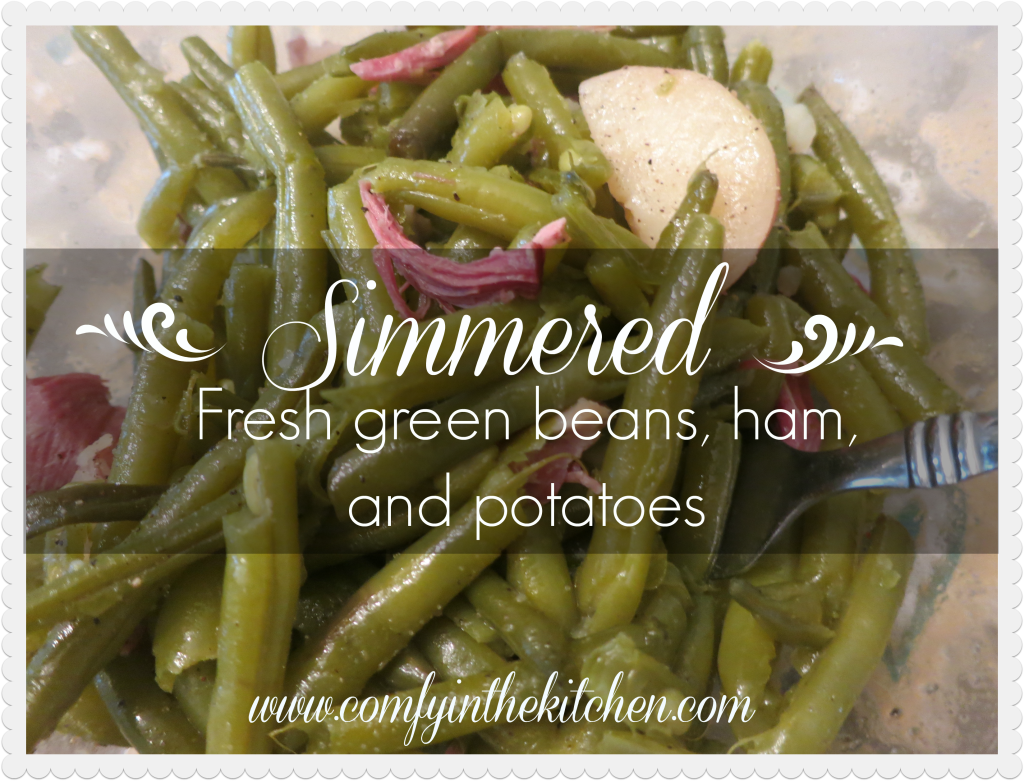 Ahhh….here it is, one of my favorite recipes. I remember coming home from school when I was a child to the sweet and savory aroma of mom's green beans simmering on the stove. I hope your family will enjoy these as much as my family does.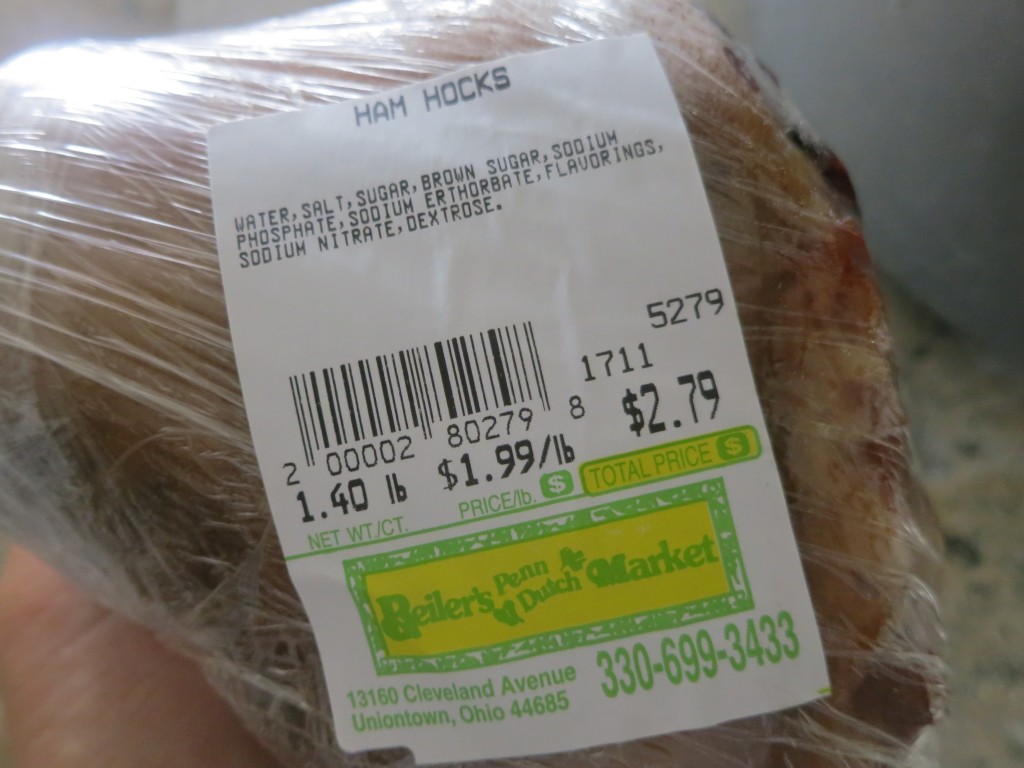 Use one or two ham hocks depending on how hammy you like your beans.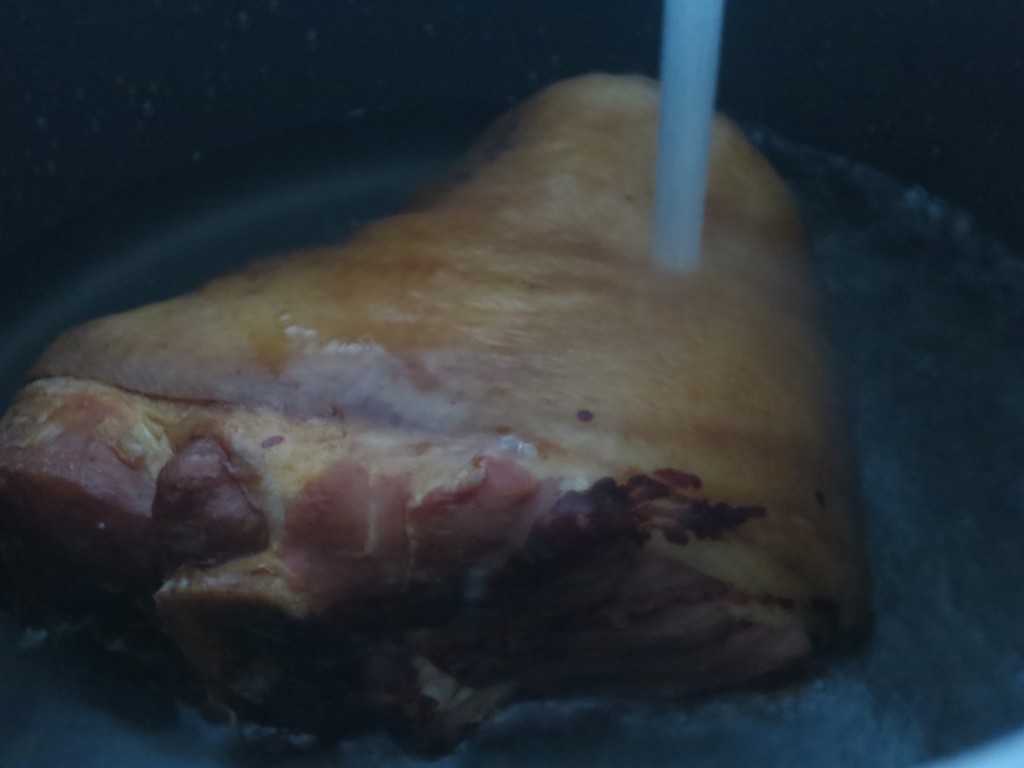 Start off by placing your ham hock at the bottom of a part pot and covering it with water.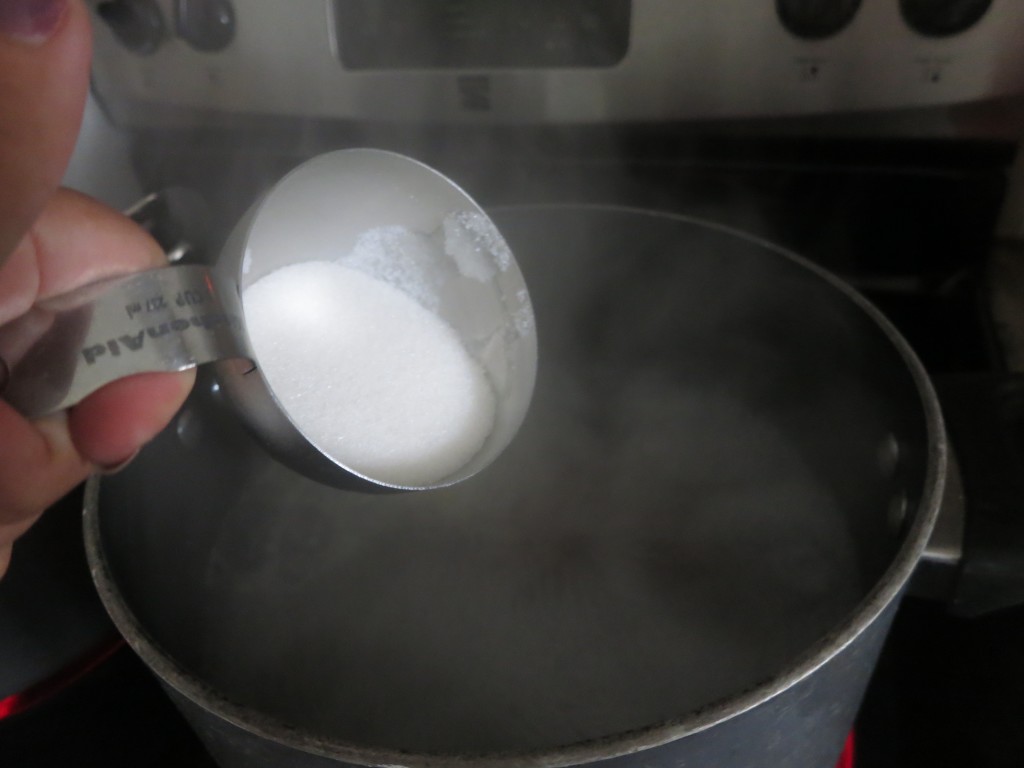 Add a little sugar and let simmer for an hour.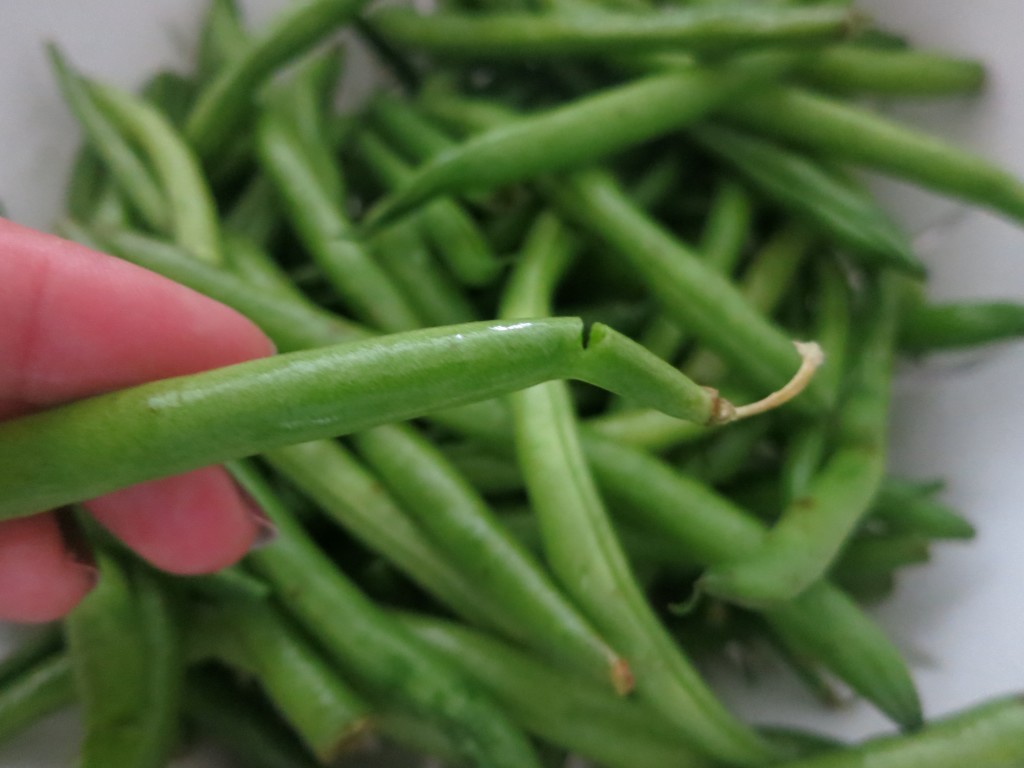 Meanwhile, rinse your green beans and snap off any ends with stems. Add all of your green beans to the pot of simmering ham broth. If you need to, add more water to cover. Simmer for another hour or two.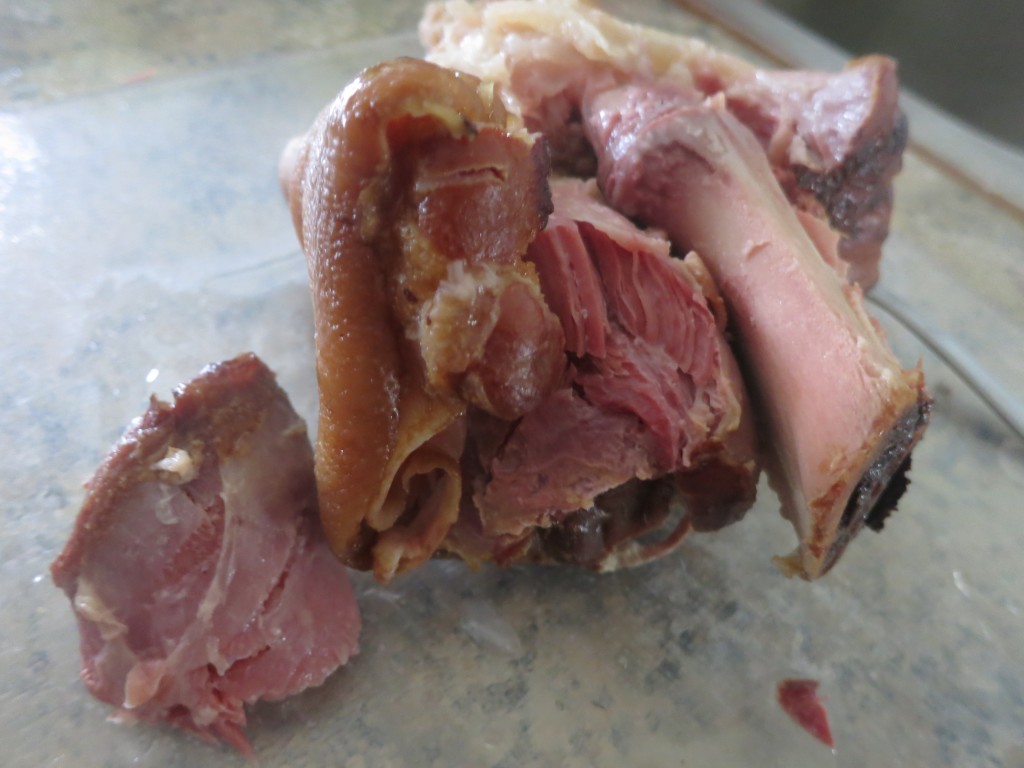 Take your ham bone out and flake the meat off the bone and add it to the pot of green beans. At this point in time you can also add quartered red potatoes. These will soak up the saltiness from the ham, so you may need to add some salt when you serve. Definitely add plenty of pepper.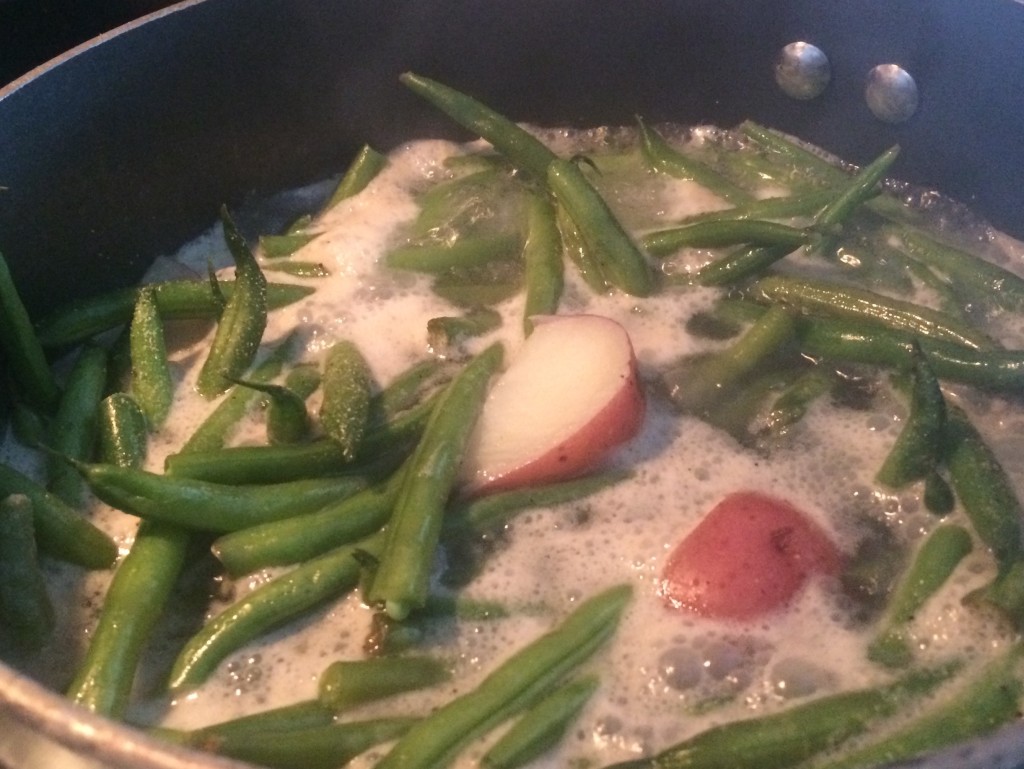 Mmmmm…..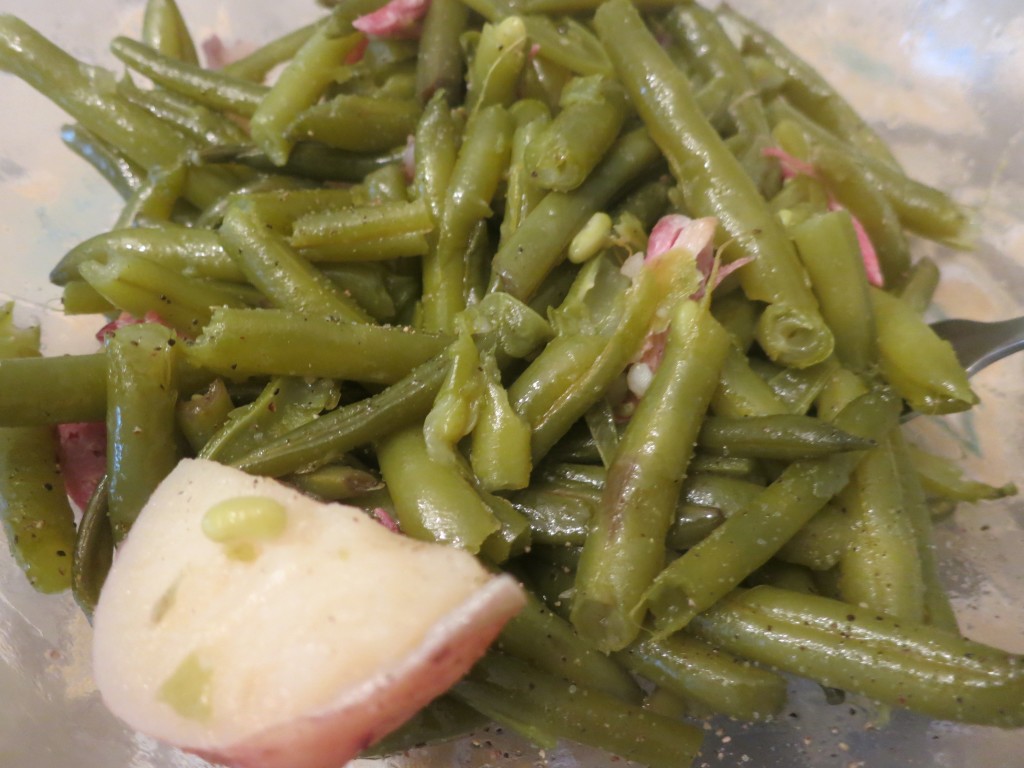 Simmered Fresh Green Beans, Ham, and Potatoes
Ingredients
1-2 ham hocks depending on your taste
2 lbs fresh green beans
¼ cup sugar
4-5 red potatoes quartered
salt and pepper
Instructions
Place your ham hock at the bottom of a large pot, cover with water, add sugar and let simmer for an hour.
Rinse and drain green beans and take off any stems or parts that don't look so good and add them to the pot.
Add more water if needed. Cover and simmer for 2 hours.
Quarter potatoes and add them to the pot.
Take ham hock out of water and flake off meat and add the meat to the pot.
Let simmer until potatoes are tender.
Add salt and pepper to desired taste.
When you are ready to serve, drain beans and season a little more.