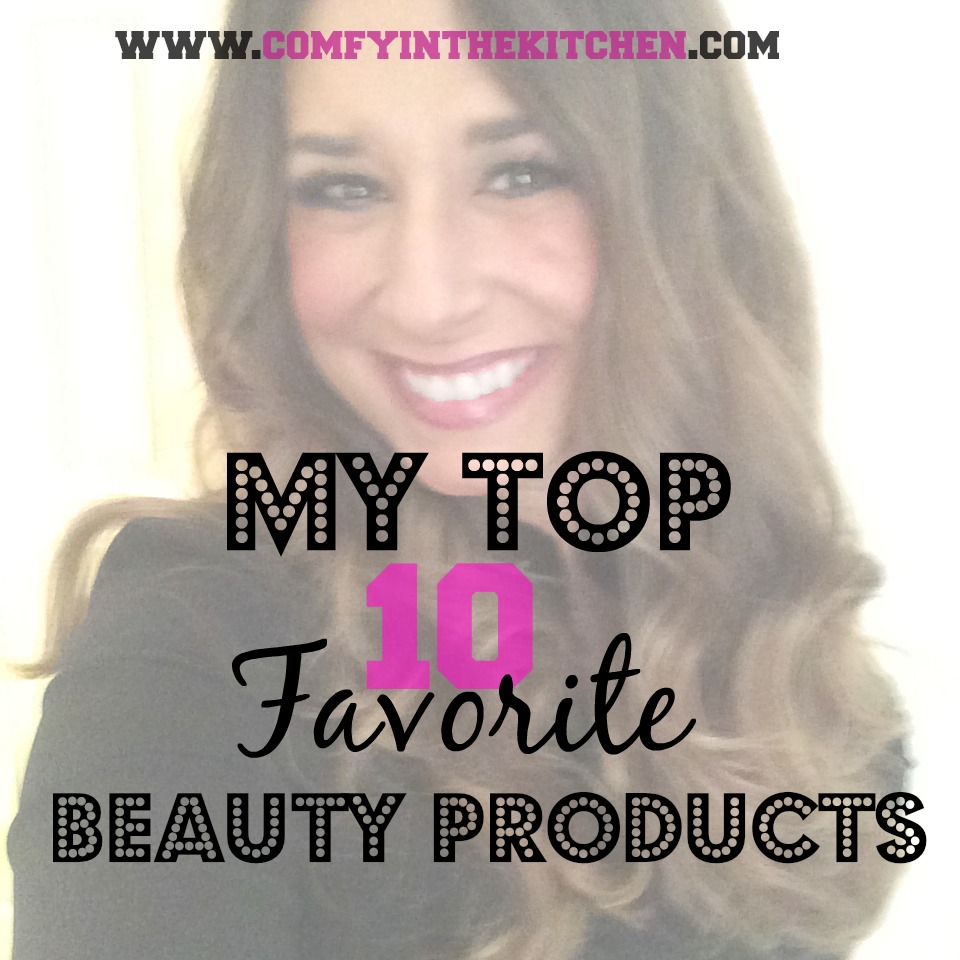 Hi Ladies,
As you know sharing about The Lord, meal ministry and offering encouragement are three topics that are near and dear to my heart. They are the basis of everything I do from blogging, to raising my family, to ministry, and to my work. So, I just wanted to make sure that I disclaimed that because something that I am not… is a fashionista.
I don't put a ton of time and thought into my appearance, but I feel as though it's important for us to take care of ourselves. Putting just a little effort into our appearance can help us in our daily ministry because it can help us feel better about ourselves. Once I find a product I like, I generally stick with it (eh hem, hot rollers). I'm a fairly simple creature when it comes to beauty and don't change my regiment very often.
So, today there's no harm in sharing some of the beauty products I enjoy. I get e-mails frequently asking me about certain hair and make-up products, so here I go…my tried and true favorite things.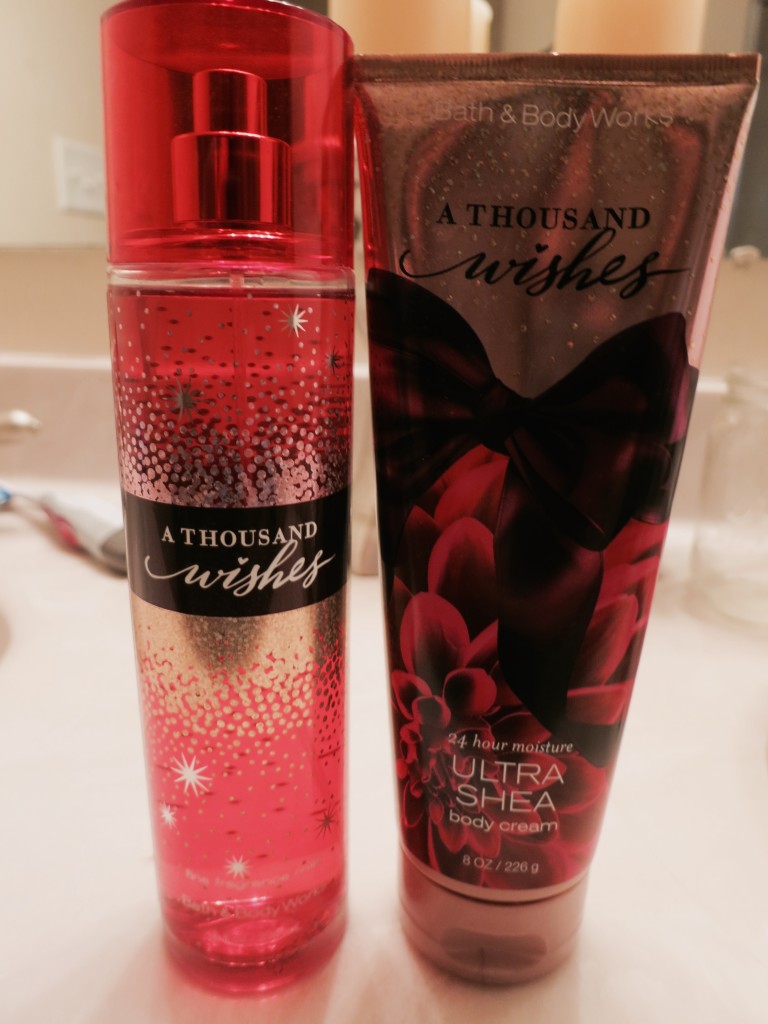 I really enjoy soft and clean smelling fragrances that aren't too powerful. A Thousand Wishes by Bath and Body Works is my current lotion and body spray– It stays on for a long time and I just love the smell of it.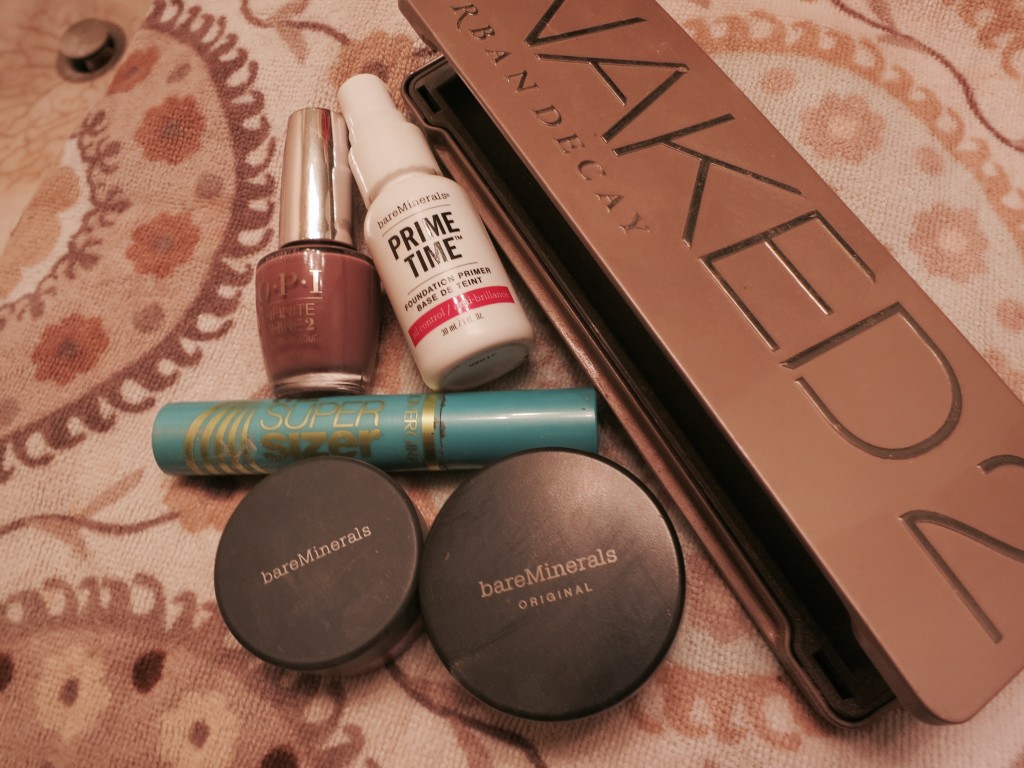 Ok, these products are huge for me.
Bare Minerals makeup is my all-time favorite because I have such sensitive skin- it gives the look of full coverage without feeling heavy. I don't use a liquid foundation,  just this powder. If you haven't tried this before, it will change your life! Because I have olive skin, I use Bare Minerals Original in Medium Beige and their blush in Golden Gate. I also use their primer which helps gives an overall smoother appearance.
Next is my Super Sizer mascara from Covergirl. I can't tell you how often people ask me if I'm wearing false eye lashes! This stuff really works and it's half the price of many other mascaras.
OPI makes great nail polishes – I love their seasonal colors. The names of them always crack me up… they're like the "Ben and Jerry's" of nail color. Let me think of some…"Did you ear about Van Gogh?" (that's a golden shade), "Who the Shrek are you?" (that's green), "Crawfishin for a Compliment" (peach).
Urban Decay makes amazing eye shadows. They are a bit pricier than an average eyeshadow, but I would say in the long run I save money because they last forever.  The colors not only last long through the day, but just in general you don't need to use a lot because they go on so smoothly. This set of 12 neutral shades is a very popular. You can go with a natural look, or my favorite… smokey eyes. I got it as a gift from my mom and use it every day.

Stitch Fix has been a HUGE blessing in this blogging girl's life. I am not much of a shopper, but I do like to look "current" with styles (or, at least "classic", I should say). This company ships clothing right to my door and because I promote online for them (anyone can, you don't have to be a blogger-FB works), most of my clothes are free or offered at a deep discount. I have had a huge success with the way things have fit as well, which truly surprises me. This is all I wear now- they even send purses and jewelry.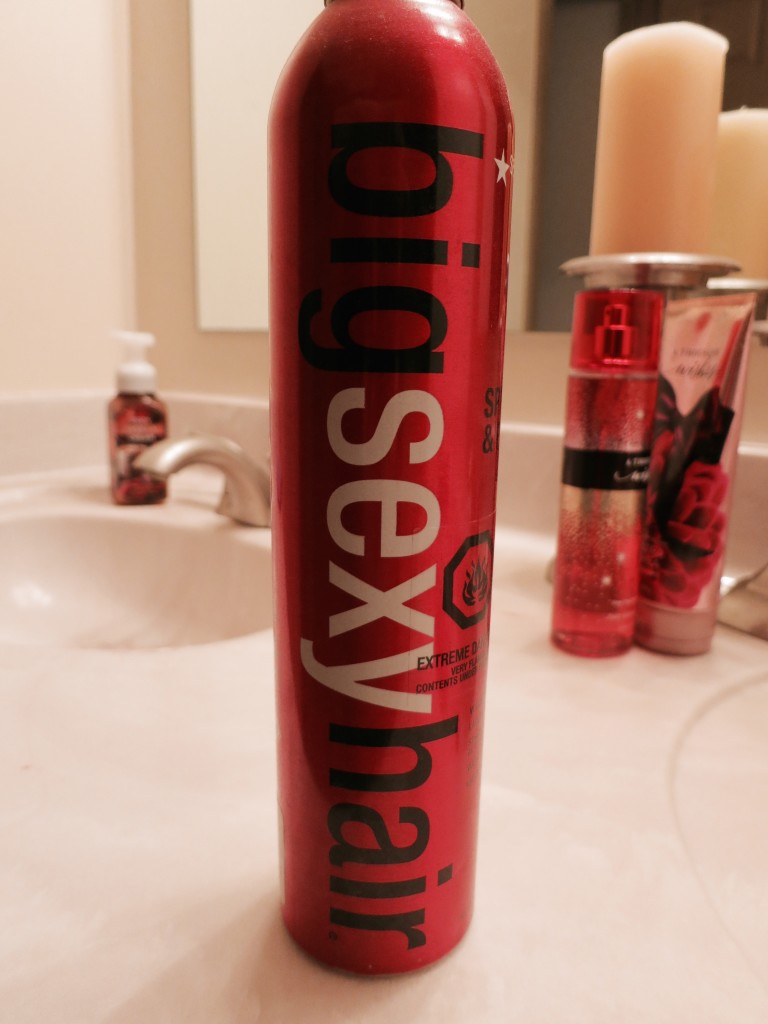 I didn't name it, but it is what it is…Big Sexy Hair. Love this stuff. Best hairspray ever.

And for those who have followed me for a time…you know I have to give a shout out to Con Air Hot Rollers! I've been using these on my hair for…20 years. Wow, that makes me feel very old.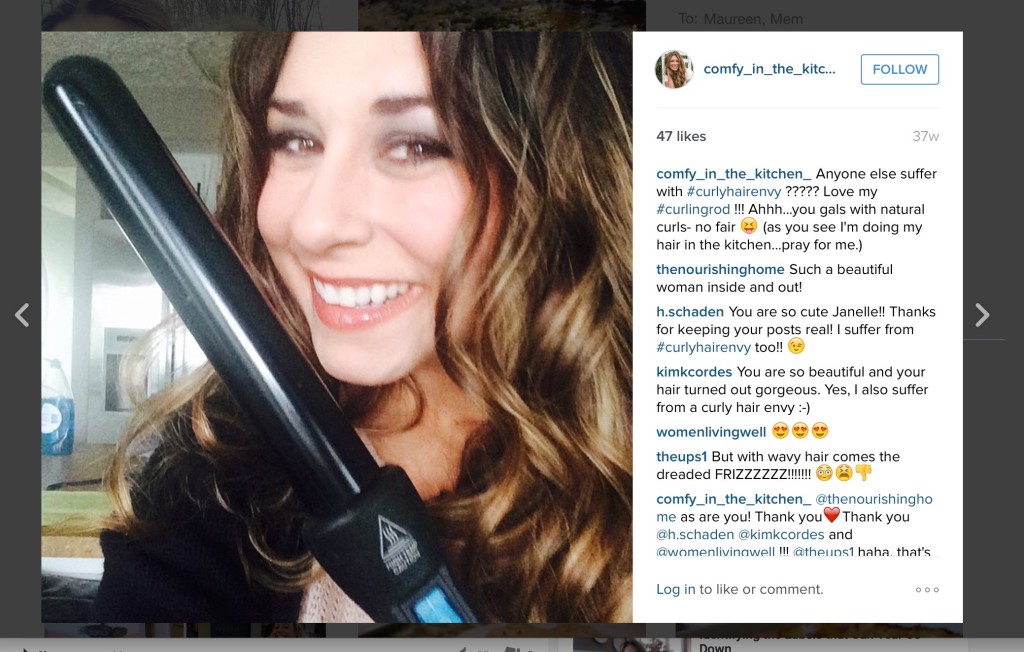 There are also times I use just my curling wand, or I will simply add in a few curls to the front after I use the hot rollers. This one comes with a glove and it just cracks me up! I break the law and disregard it, but be careful because these get super hot. Above is the picture I showed on Instagram – Indeed, I have curly hair envy!
Well, Ladies…this has been a lot of fun. It's nice to have casual posts every now and again. Do you use any of these products? What are some of your favorites?
*This post contains Amazon affiliate links. If you should make a purchase from Amazon by using of these links, I will be given compensation.