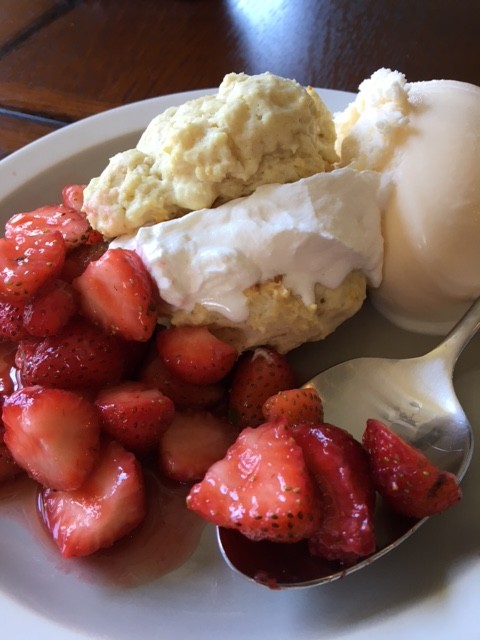 This really was the BEST EVER Strawberry Shortcake. I not only had the blessing of picking fresh strawberries with my girls and dear friends, but we went back to worked together to make this delicious treat. There isn't anything sweeter than family, community….and a little dessert.

My munchkin collecting her berries.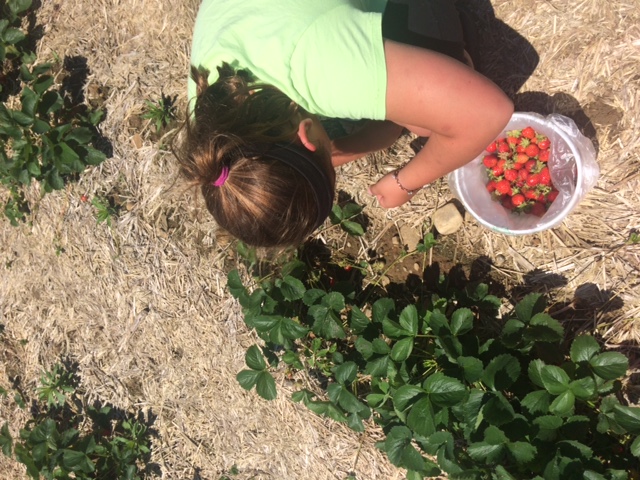 My sweetie pie doing the same…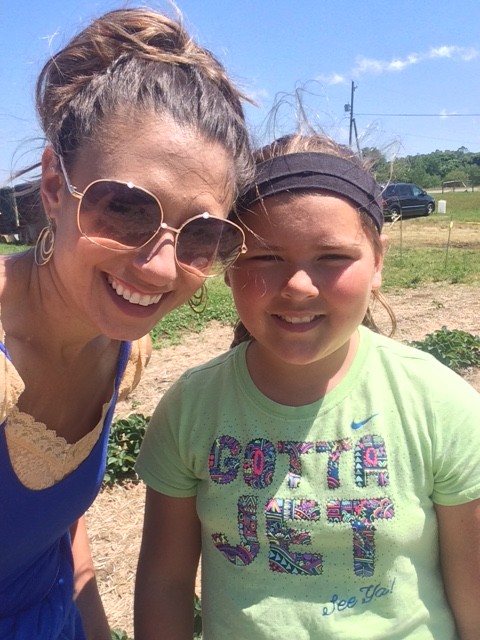 What a beautiful day!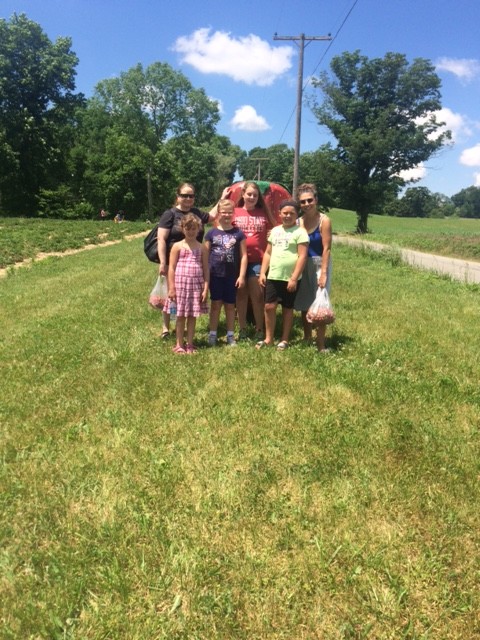 The entire gang! If you can see the bag I am carrying, it only cost me $6 for the entire thing! What a deal! These strawberries were sweeter than any others I have ever had. Mmm…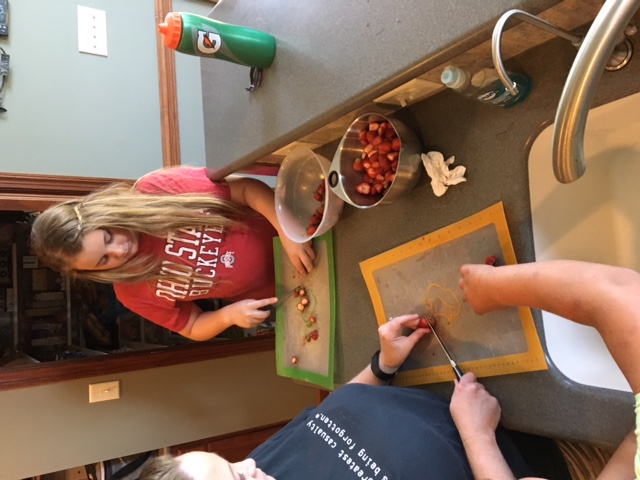 So, when you start making Strawberry Shortcake, you simply cut the berries in half (these were small berries, quarter them if they are larger). Add approximately 1/2 cup of water and 1/4 cup of sugar depending on how sweet you want them. Stir and let the berries sit in their juices.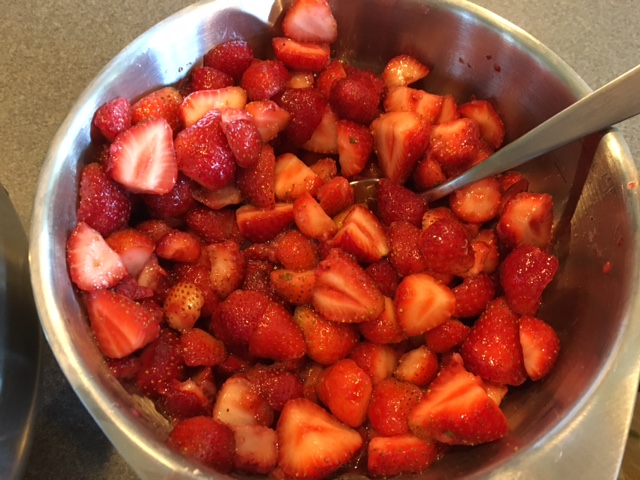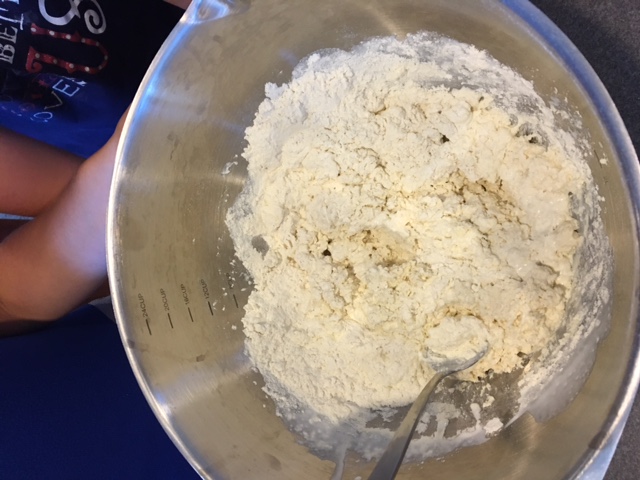 Mix biscuit ingredients and scoop out onto an ungreased cookie sheet and bake in a 375 oven for approximately 12 mins, until lightly browned.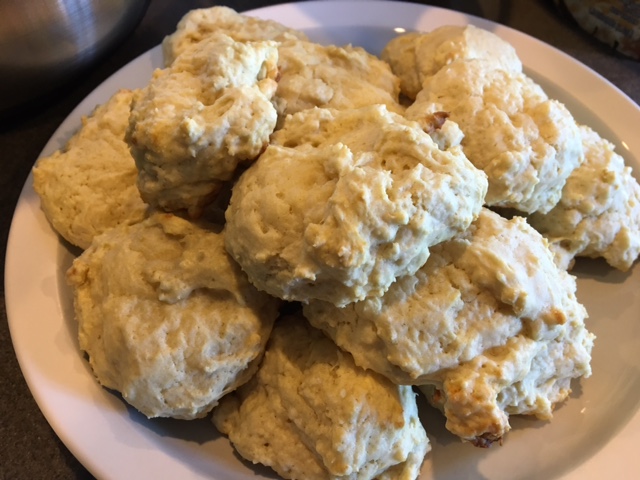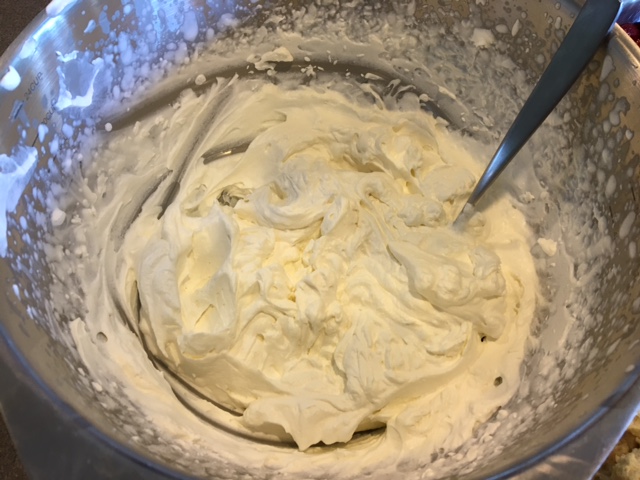 Make whipped cream by beating heavy whipping cream,  sugar and vanilla together until desired constancy.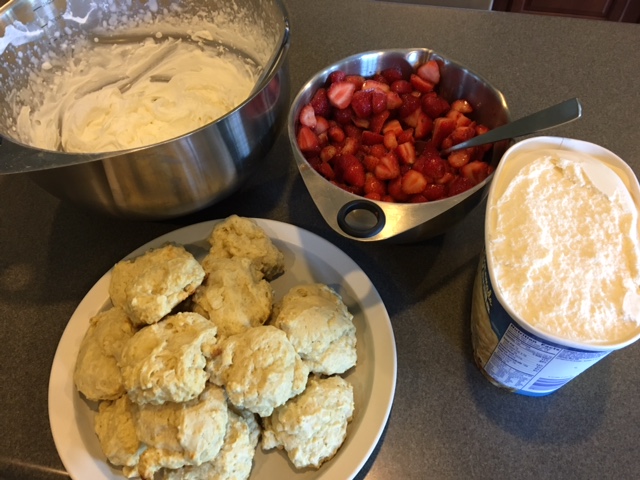 Serve warm a la mode! Delicious! Mmmmmm.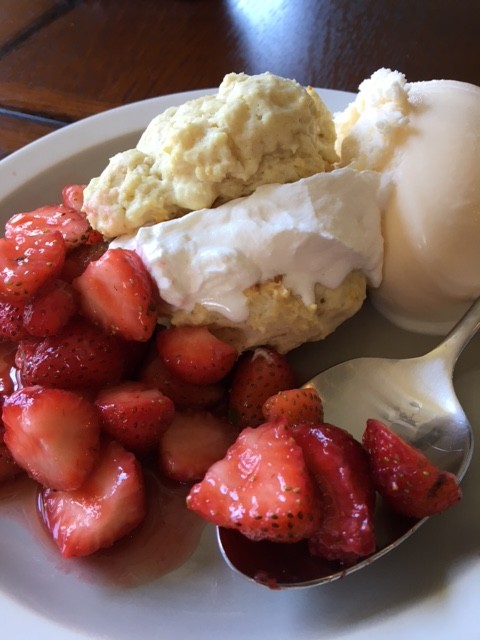 Easy and BEST EVER Homemade Strawberry Shortcake (From the Farm)
Ingredients
2 lbs strawberries
¼ cup sugar
½ cup water
2 cups all-purpose flour
3 teaspoons baking powder
1 Tbsp lemon juice
2 tablespoons sugar
¾ teaspoon salt
1½ cups heavy cream
Whipped Cream
1½ cups heavy whipping cream
3 tablespoons sugar
1½ teaspoons vanilla extract
Instructions
Preheat the oven to 375 degrees
Mix strawberries with ½ cup water and ¼ cup sugar.
Stir together the flour, baking powder, lemon juice, 2 tablespoons sugar, and salt in a medium bowl. Add heavy cream and mix until just combined. Drop like cookies onto an ungreased cookie sheet and bake for approximately 12 mins.
Whipped Cream:
Using a mixer, beat the heavy cream, sugar, and vanilla.
Remove shortcakes from pan and place on a rack to cool slightly.
Place a shortcake on a plate, top with homemade whipped cream, top with another shortcake. Laddle strawberries in their juices on top of shortcakes, serve a la mode.