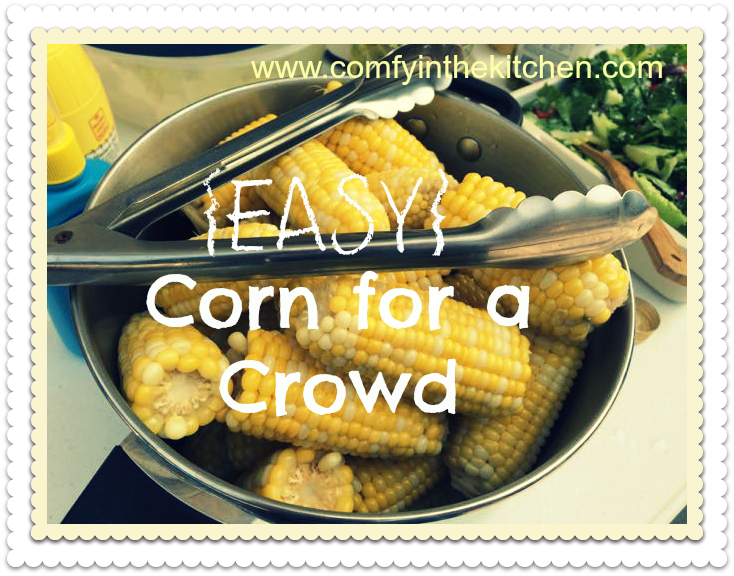 My dear friend Mem introduced me to this excellent tip on how to cook corn for a crowd. This is a great recipe for gatherings, picnics, pot-lucks, baseball games, etc., because of the ease of transporting it.
I don't know about you, but I feel that the hardest aspect of cooking for large groups is the timing. It can get difficult making sure side dishes are prepared when the main dish is finished. Add this to the menu for one of your sides because it's foolproof!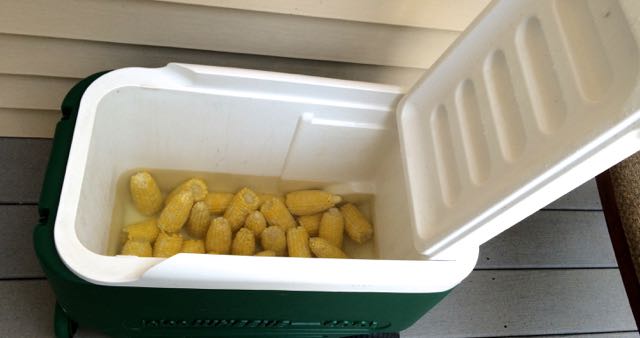 Husk and wash your corn on the cobb, then place them in a large cooler. Cover them with boiling water, then shut the lid.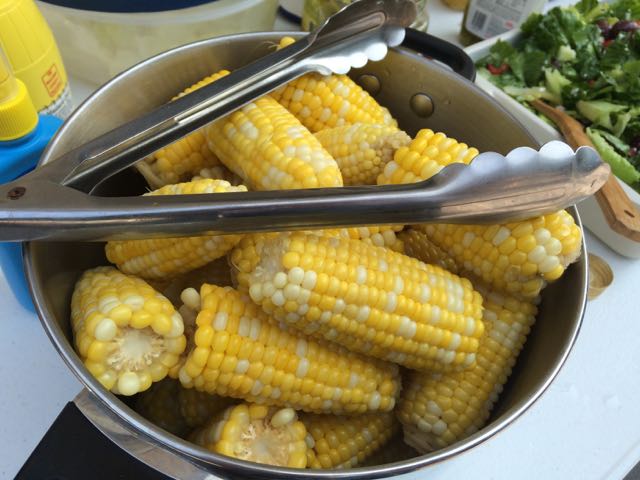 30 mins later, you have the easiest "corn for a crowd" you've ever made. Thanks, Mem!