When my husband and I crept away for a weekend a few years ago, we stayed at a Westin hotel. Served in the lobby area was a huge drum of ice water infused with fresh oranges. Every time I passed it, I could not resist refilling my cup.
Because I try my hardest not to drink many calories (because I prefer to eat them, lol) This is something I do at home. I happily drink plenty of water daily and get a little vitamin C to boot. My children also like it!
You can be as creative as you wish with your fruit choice… Try cucumbers, melons, lemons, etc. It's a great way to please guests and not break your pocket book.
Enjoy!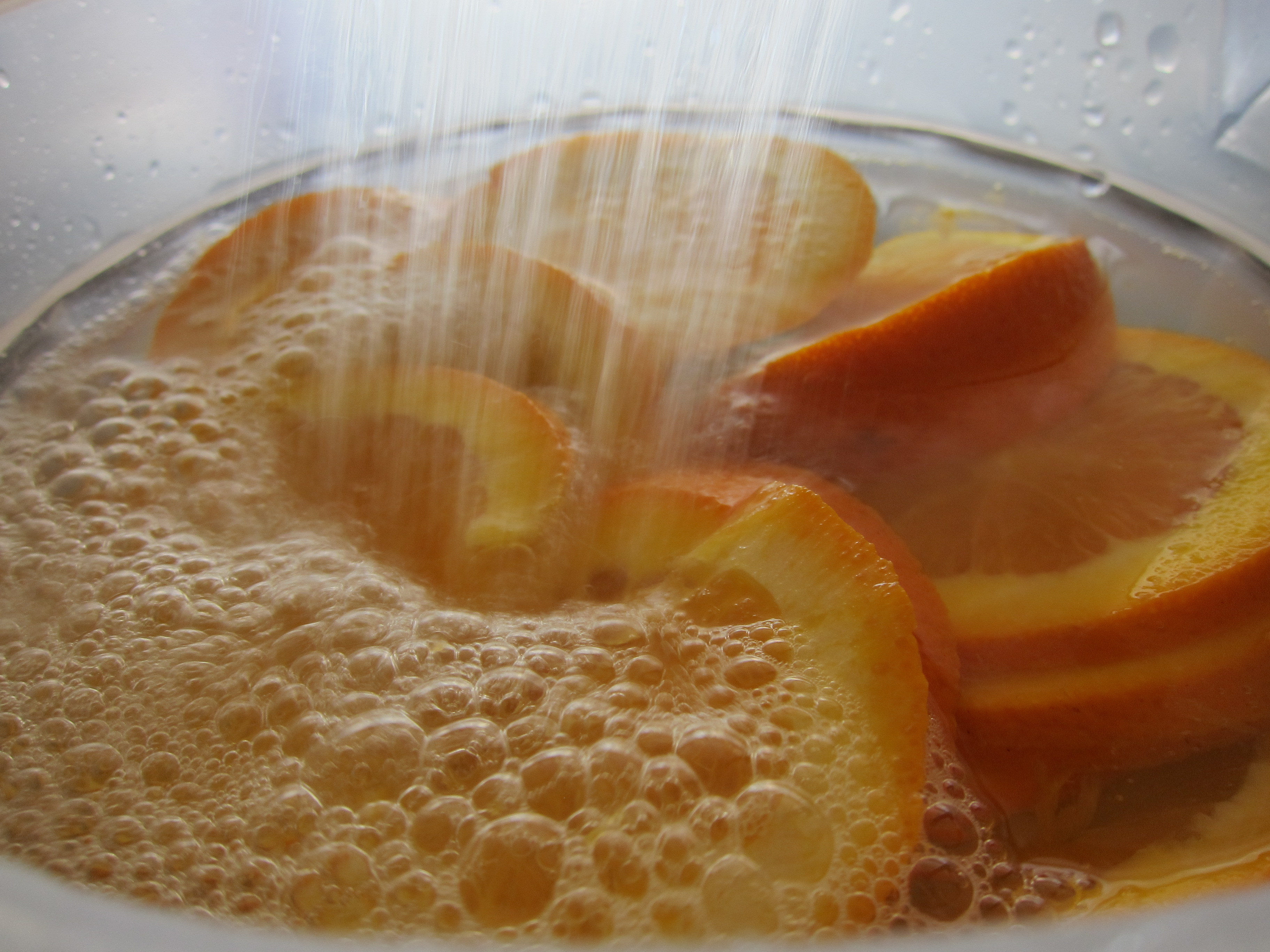 slice 1 orange and fill up the rest of a container with water and ice. Let soak for a minimum of 2 hours. You may keep this refrigerated and drink at your leisure.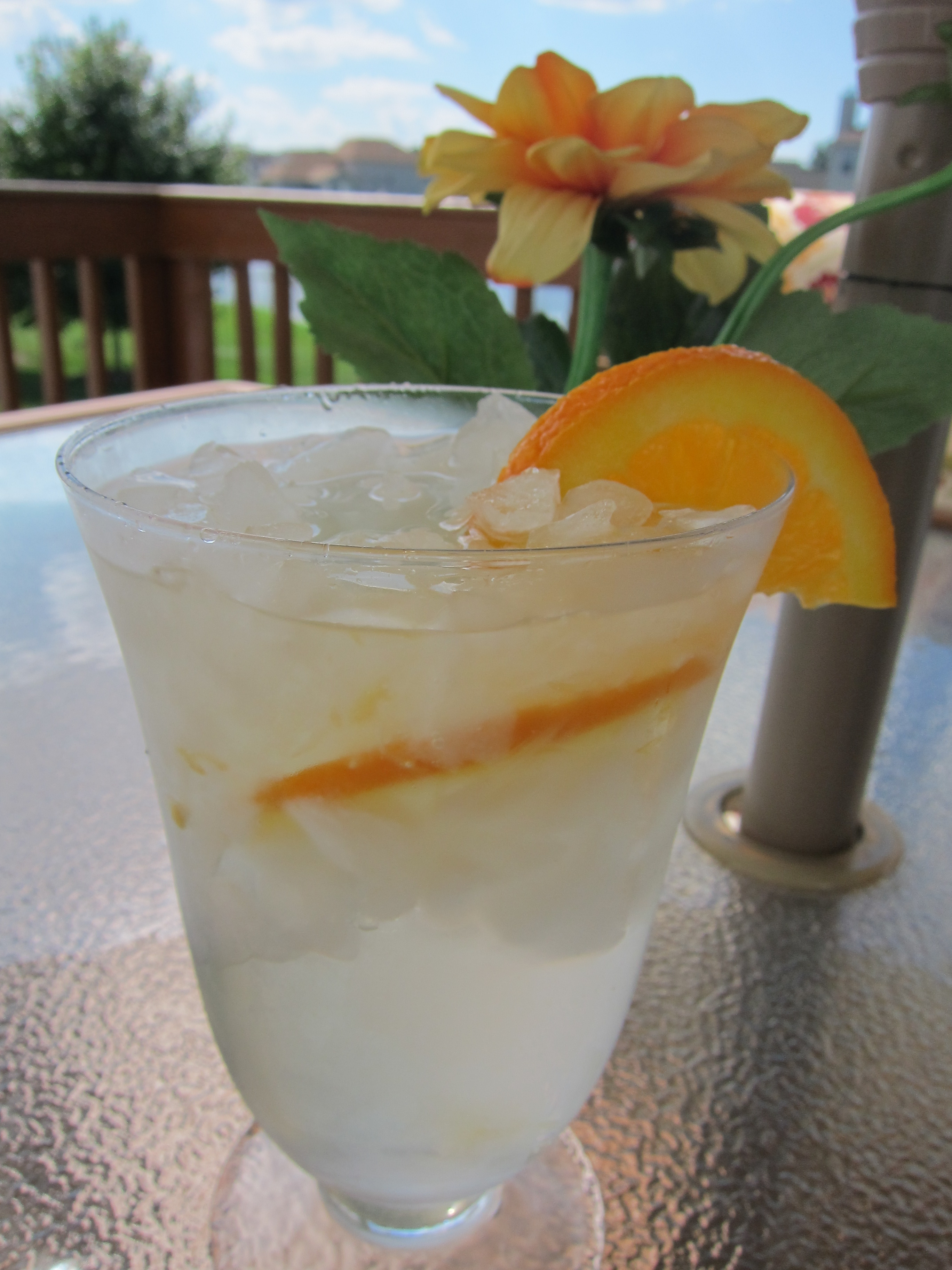 SO refreshing on a warm Summer day.