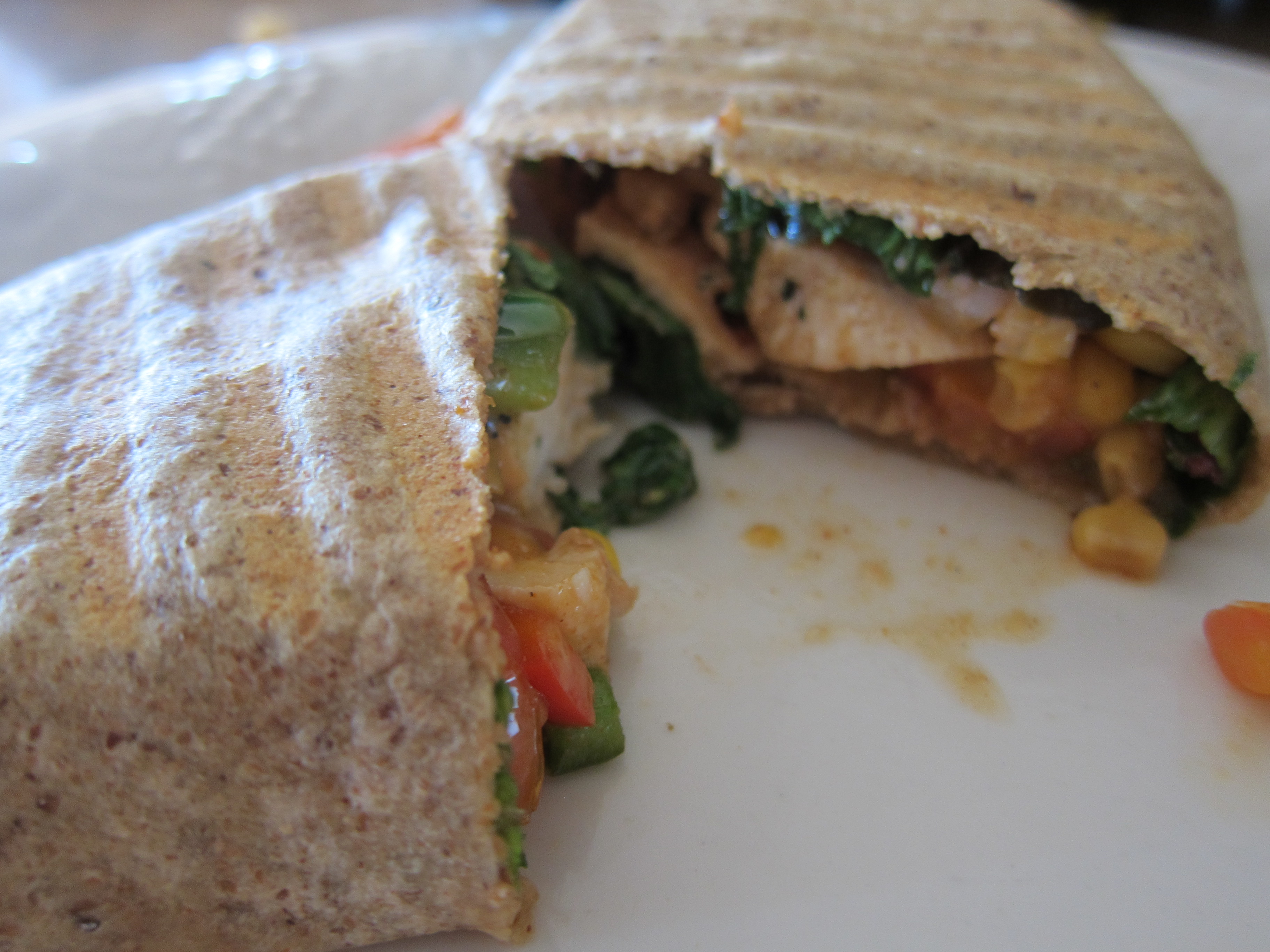 One of my favorite places to eat for lunch is called "Nectar"-it's a little smoothie joint that has surprisingly awesome wraps and salads! This is where I got the inspiration for this delicious wrap…
If you don't have an official Panini maker -a George Forman or even a simple skillet/pan will do!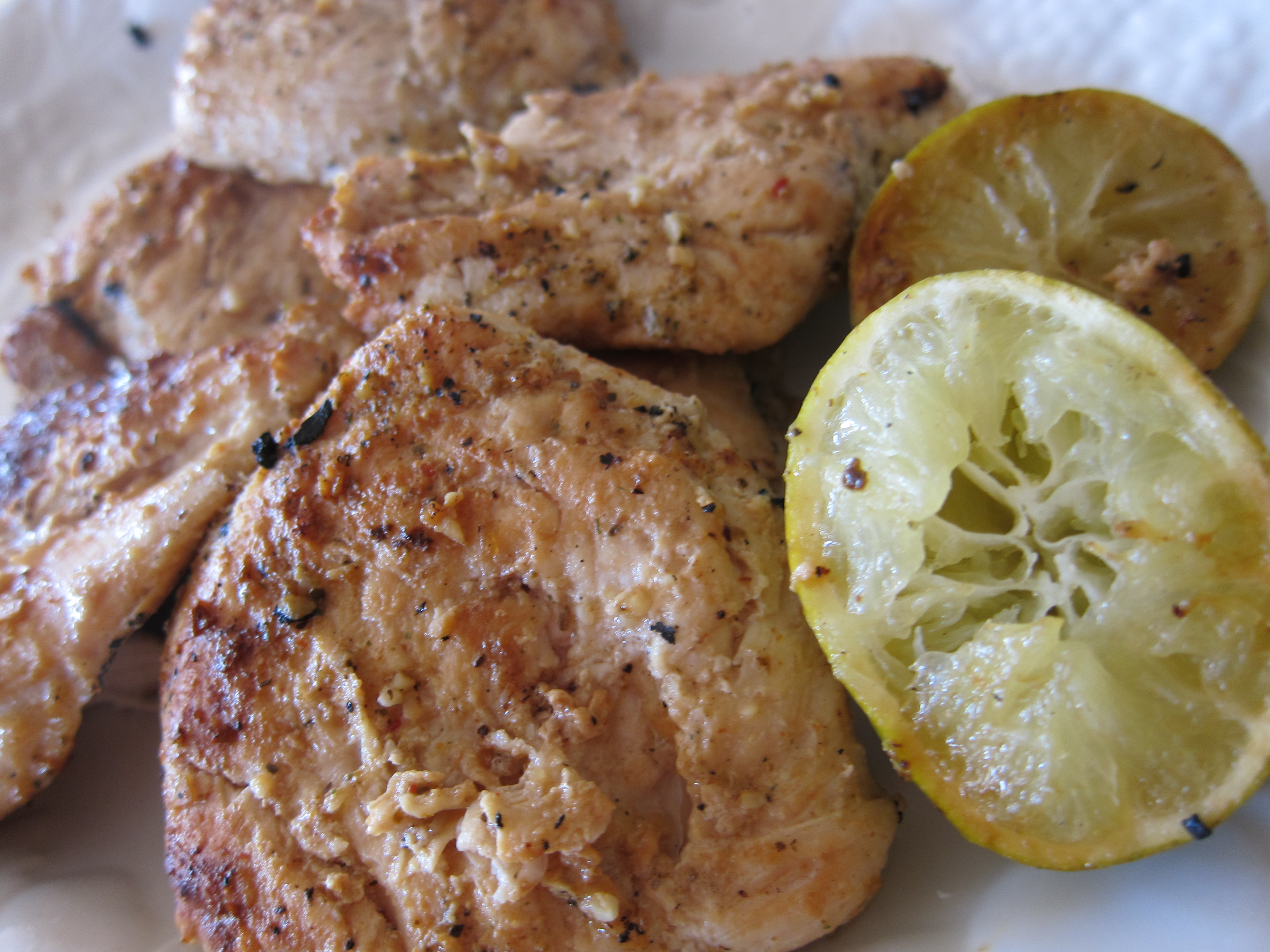 Marinate chicken breasts in Italian dressing over night. Then, on a foil covered grill , sprinkle  garlic powder, seasoned salt, cracked pepper and a squeeze of lime on each. Grille on medium heat for appx 5-6 mins on each side for small chicken breasts. (I heart organic chicken)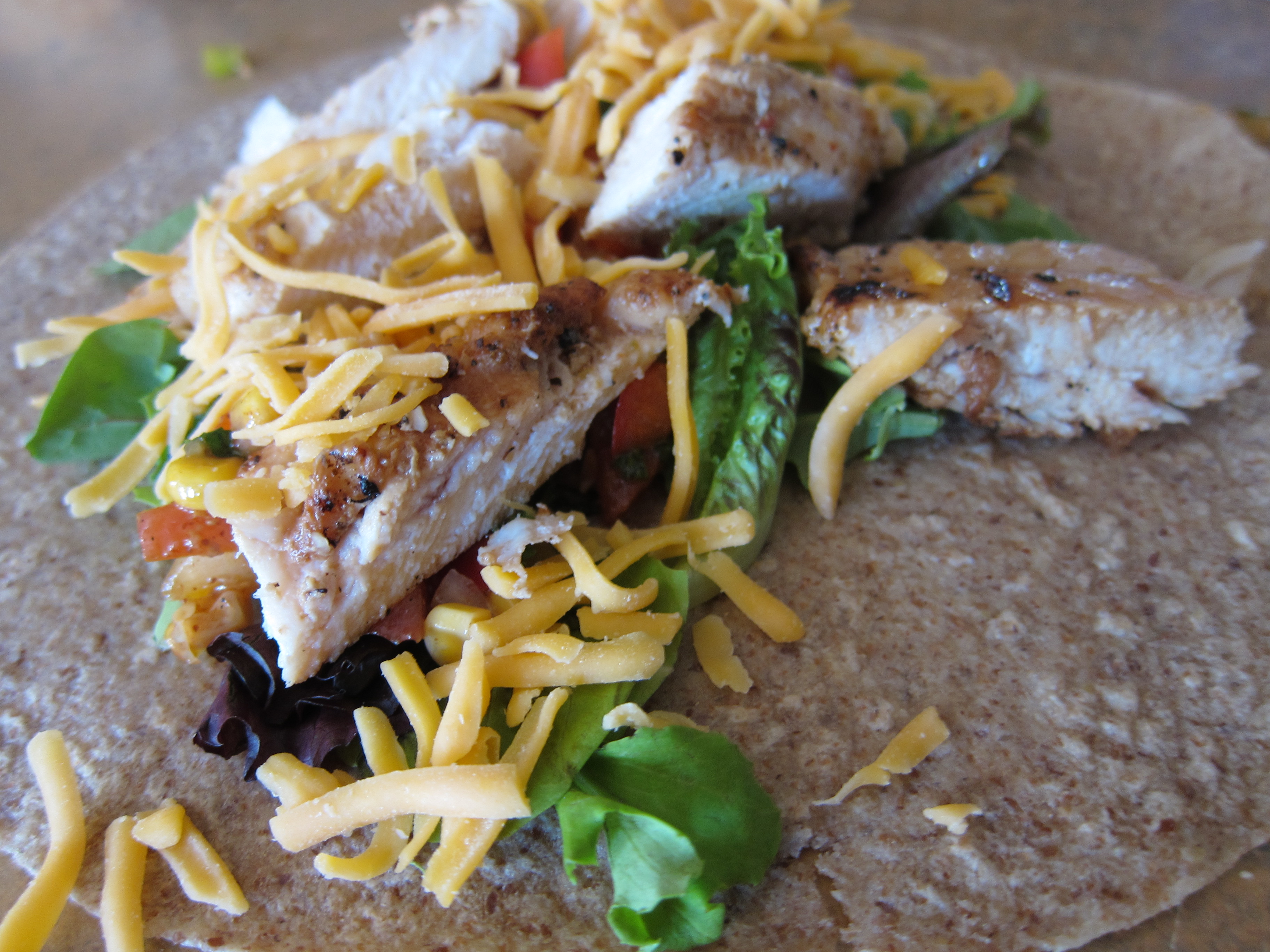 On a wheat tortilla place mixed greens, homemade salsa, sliced chicken, and teaspoon of shredded cheddar cheese.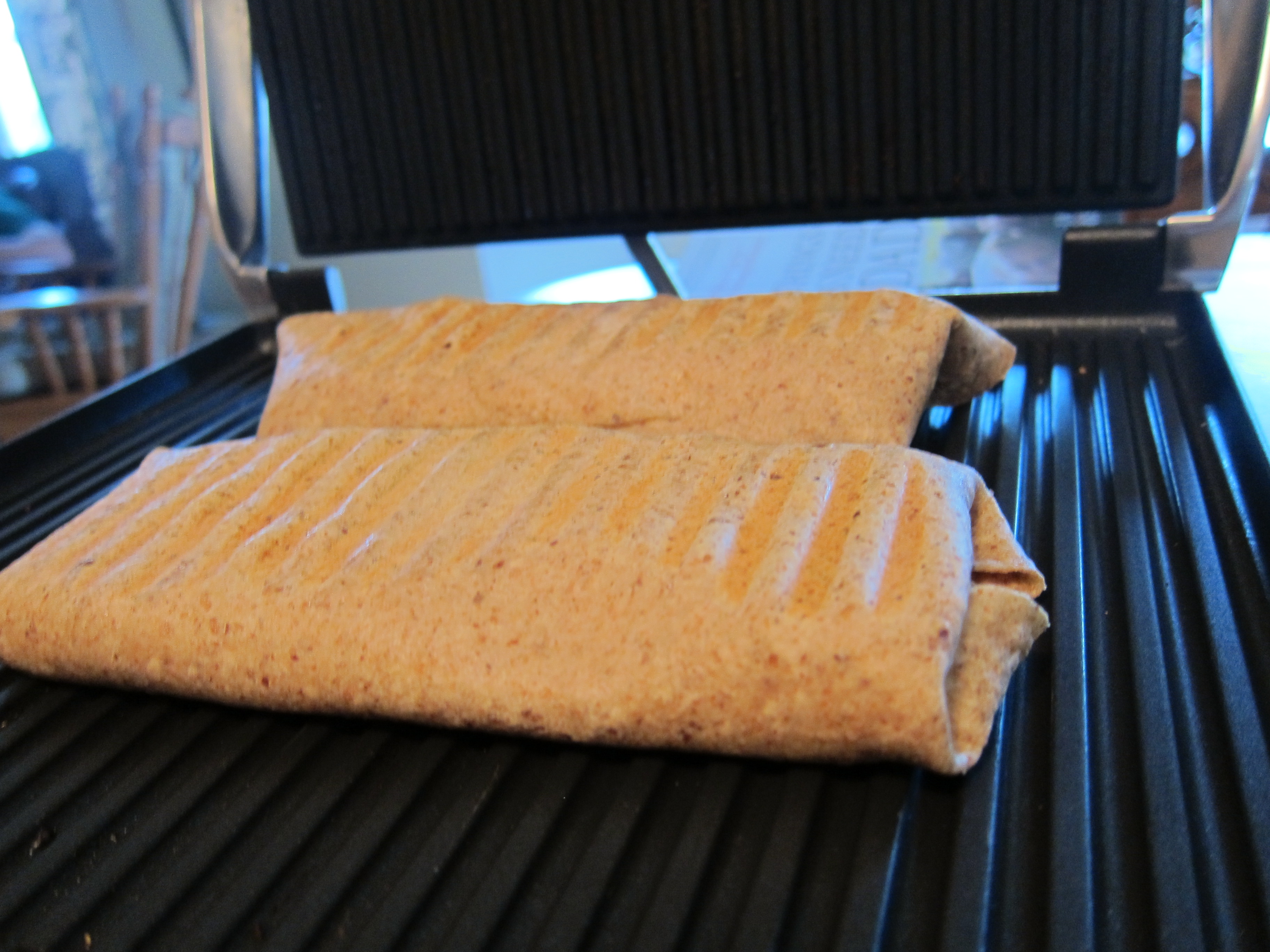 Tuck the two sides in and roll up. Place on a heated Panini grill. Press for appx 4 mins.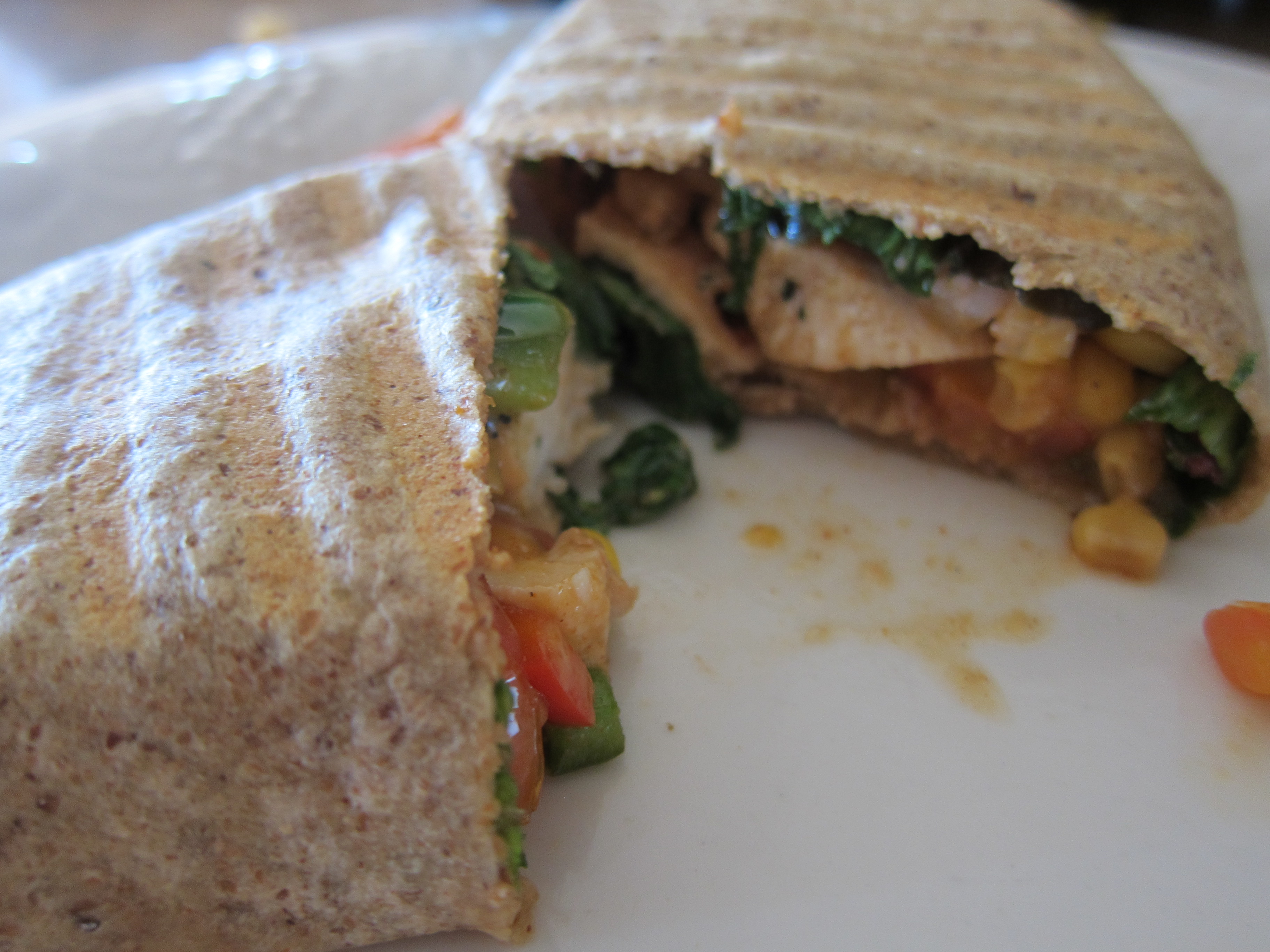 Whala! YUM!
Lime- Grilled Chicken Mexi Panini
(4 Paninis)
4 Chicken Breasts marinated in Italian dressing overnight
1 tsp garlic powder
1 tsp seasoned salt
1 tsp black pepper
1 lime
4 whole wheat tortilla shells
1 cup shredded cheddar cheese
1 cup mixed salad greens
Homemade Salsa (or you may purchase)
Grill chicken breasts on a foil lined grill heated to medium. Sprinkle with garlic powder, salt, pepper, and a squeeze of lime. Cook for appx 5-6 mins on each side until chicken is *just* white throughout (remember chicken will continue to cook after you take it off the grill-do not over cook). Lay out your tortilla shells and disperse mixed greens, salsa, slices of your chicken breasts, and cheese. Take the two corners and fold in-then wrap. Place on a heated Panini press (or George Forman or pan). Press for 4 mins until lightly golden.
Enjoy!