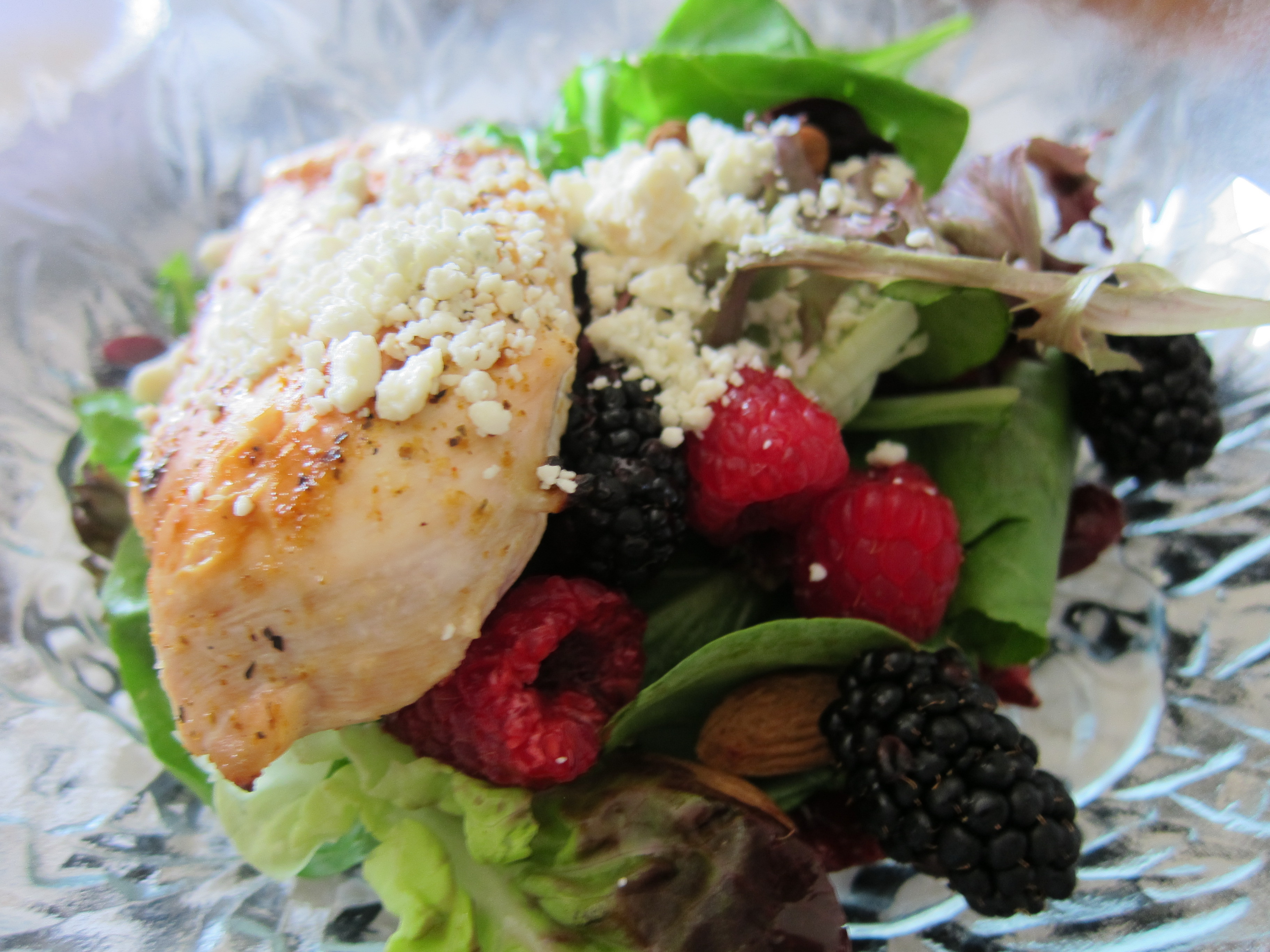 A friend and I went out to lunch a couple of weeks ago and ordered the MOST delicious salads. We literally did everything but lick our plates clean..lol.
The funny thing is, that week, we both re-created this salad because we hadn't had enough. Here are some photos of our "Copy Cat" Wild Berry Salads! YUM!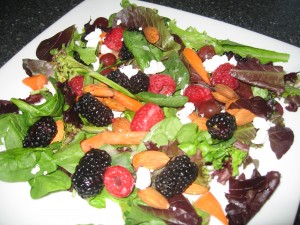 Katina's Creation!!! YUM!!!!!!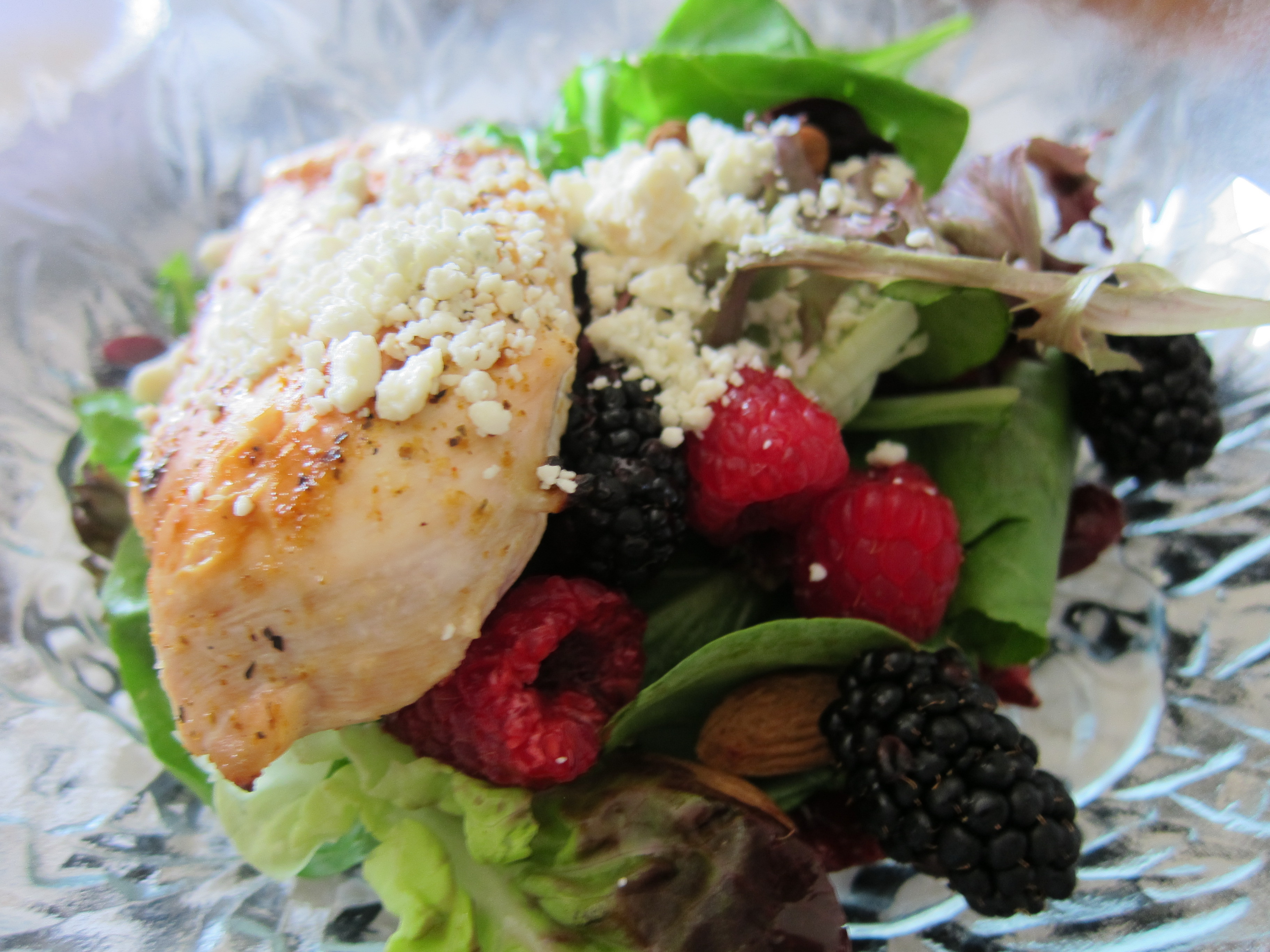 My take, with chicken!
Do great minds think alike or what?
Mixed Berry Salad
(Per 1 salad)
2 cups of mixed greens
a small handful of:
blackberries, raspberries, strawberries, grapes,  cranberries,raw almonds
1 Tbs goat cheese (you may use blue cheese or feta)
Light poppy seed dressing on the side
1 chicken breast marinated in Italian dressing overnight and grilled