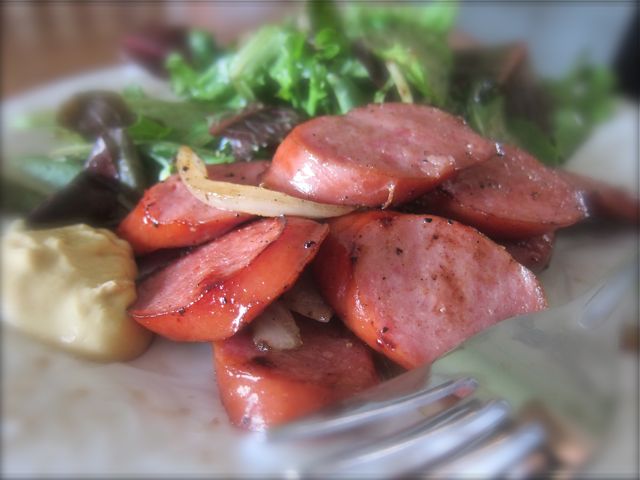 Remember when I told you that I "God Willing Plan" my week night meals? This is a meal that I make when I don't have something "planned". Good "ole faithful" Kielbasa. Every member in the family loves it. It's easy. It's quick. It works.
Kielbasa stays well in your refrigerator because it comes "vacuumed packed". This is so nice because it can be a "back up" plan at anytime! I never fail to pick this product up when I'm at the store. I tend to lean towards Hillshire Farms or Healthy Choice brands. They are very tasty and come in "low fat" varieties.
This isn't my most "showy" recipes- but sometimes quick, easy and tasty are the most important necessities of a weekday meal.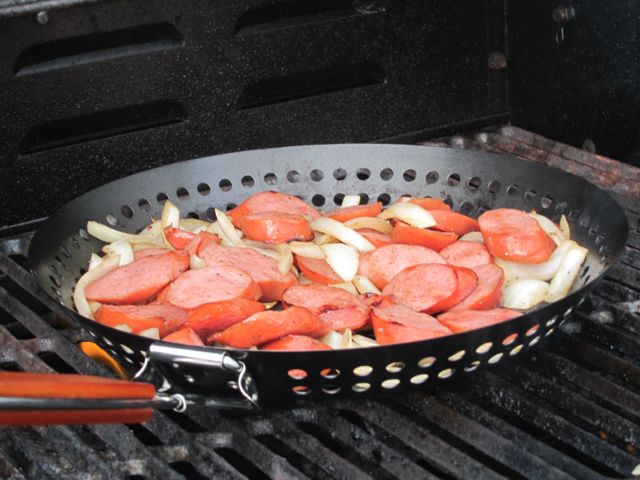 I simply sliced the Kielbasa with 1 vidalia onion (you can also do peppers if you wish). Put them in a grill skillet (you can also do this on the stove in a pan). I grilled them on med-high heat for about 8 mins. Remember, the sausage is already cooked. The grilling technique gives it a nice, smokey flavor. Don't have a grilling pan? I strongly encourage you to get one! They are wonderful. Mine was $10 at Kitchen Collection in the mall.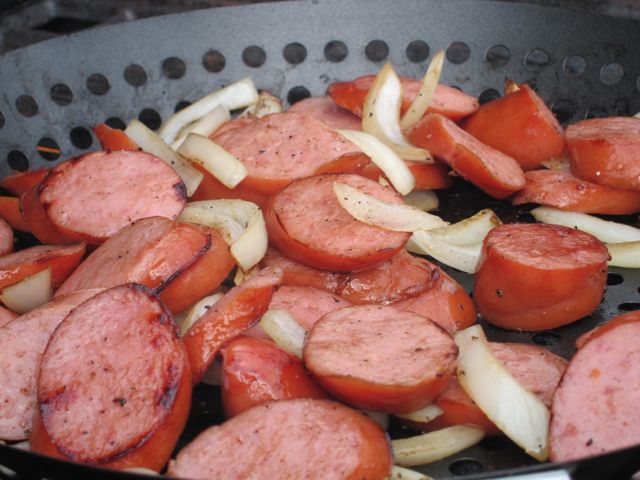 Can you almost smell the smokey flavor? It's goooood.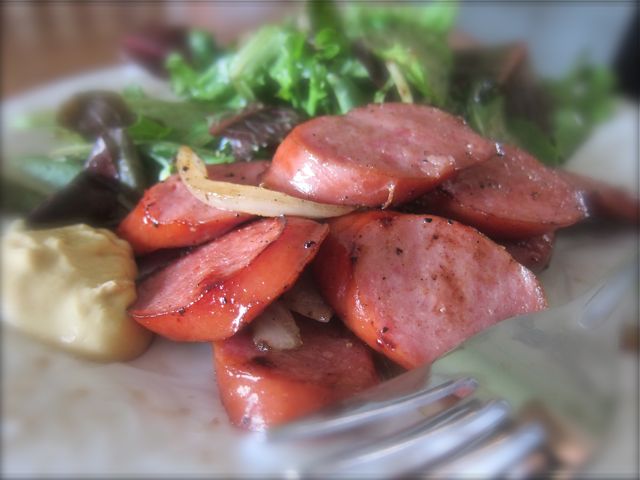 I served this with a dollup of spicy mustard on the side for dipping. I also added a simple tossed salad, chicken stock noodles (egg noodles simmered in chicken stock for 30 mins, and sliced watermelon. This dinner took me about 30 mins.
Ingredients
1 package of Hillshire Farms Kielbasa
1 Onion
Seasoned Salt
Pepper
Instructions
Slice Kielbasa into angled coins
Slice Onion
Place in grill skillet
season with seasoned salt and pepper
(no oil needed due to the sausage having natural fat)
Grille on med-high heat for appx 8 mins or until done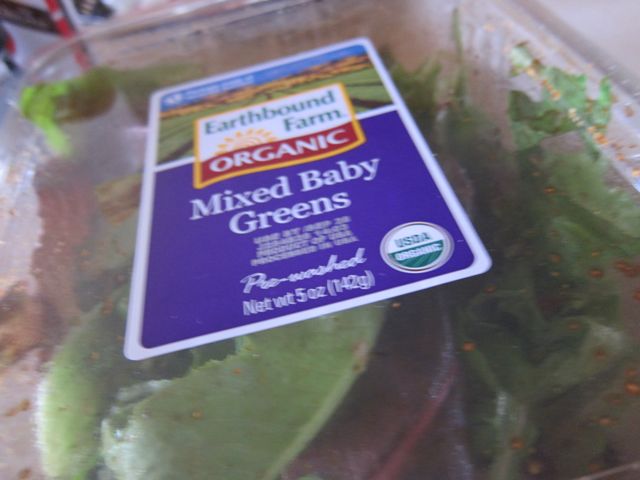 A little tip: I purchase these greens from Marcs- love them. I just drizzle olive oil, balsamic vinegar and cracked pepper on top. Then add some onions, some dried cherries and cucumbers and I put the lid back on and SHAKE it! Am I gourmet or what? Actually, I am really humbling myself..but if you can share a tip, why not.