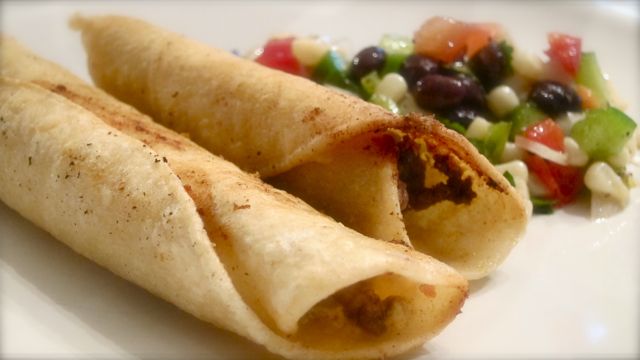 What a blessing it is that my husband's company is so close to home. We take full advantage of more time together and cherish our lunch dates. This is something I made for us for lunch last week and thought I would share! These are not only yummy but very easy to make (and yes, for those of us with allergies- it is naturally allergy friendly!). Serve with homemade salsa!

Ingredients
12 corn tortillas
½ cup Salsa Fiesta (This is a mix of salsa and cream cheese- you can buy it pre-made at the grocery store, or mix ½ parts of each to make your own)
1 lb ground beef
½ tsp cumin
1 tsp chili powder
½ tsp onion powder
½ tsp garlic powder
1 cup shredded pepper jack cheese
Instructions
Heat oven to 425, line baking sheet with foil and spray with Pam.
Cook ground beef on stove and season with cumin, chili powder, onion powder and garlic powder.
Place tortillas on a plate and cover with a damp paper towel- microwave for 1 min to soften.
Spread Salsa Fiesta on tortilla, place about ¼ cup cooked ground beef ½ inch from edge of tortilla and sprinkle with cheese.
Roll up and place seam down on baking sheet.
Repeat with the rest of ingredients.
Spray or brush tops with vegetable oil.
Bake for 15-20 mins until golden brown.
Serve with homemade salsa!