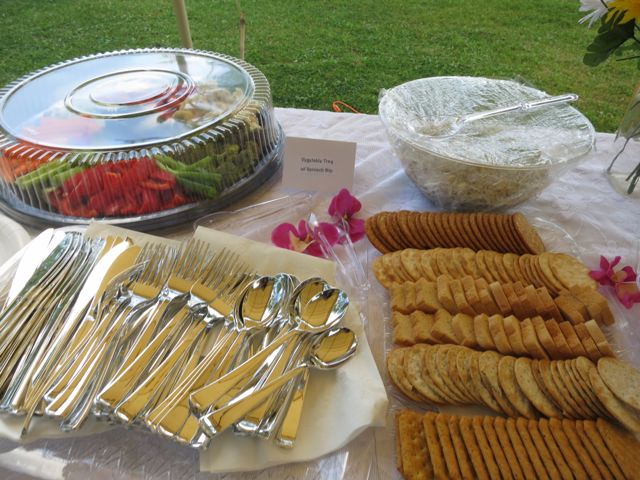 By the looks of this photograph, who would guess that the silverware is "fake"?
I'm all about it…I just love "fake" silverware. Honestly, I am all about anything that can look nice, cost little, and be lost without a fret. Do you know what I'm sayin, Ladies? I know you do…
It's called being "Comfy about it". 
I purchase my "fake" silverware for parties at a store called "Deals"-it costs $1 for 4 knives, spoons and forks. Not bad hu? I've also seen Target carry it.
Personally, I think it looks much better than the plastic colored kind. What do you think?