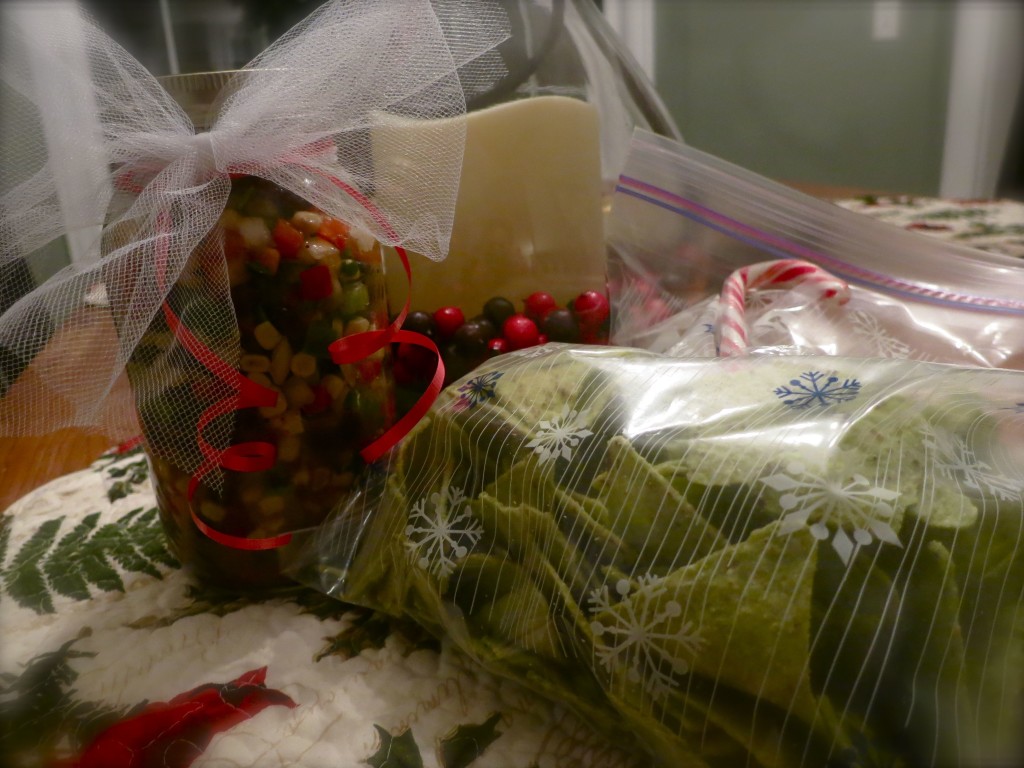 "You'll be doing alright, with your flour of white….but, I'll have a glu, gluten-free Christmas…." ~Sung to "Blue Christmas" by Elvis (bahaaa!)
So, are you wondering what to give someone with a gluten allergy for Christmas? That tin full of cookies just won't do, will it? Ya really have to know what you're doing if you bake gluten-free too-it doesn't come as easy. Soooo…here's my take. Feliz Navidad it!
The gift above is something I gave to a sweet friend with a gluten/dairy allergy for Christmas last year. This salsa is always a request of hers when she visits and I love the green chips that come out around this time of year! Put the salsa in a mason jar and wrap with a bow- put chips and salsa in a Christmas bag and you are good to go!
Enjoy!