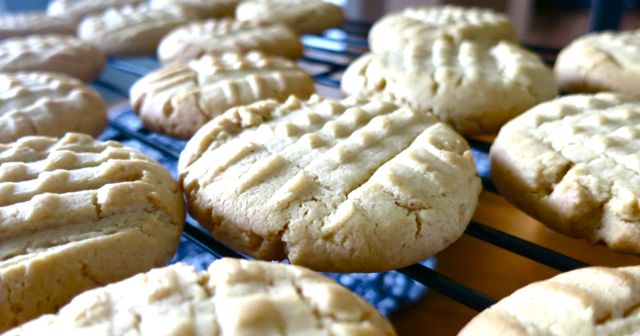 For those of you who have been following Comfy in the Kitchen, you know that I like staying "comfy". I'm not one to re-create the wheel…in fact, I think we better minister to others when we keep things simple. Good, but simple.
Beloved stories retold about grandma always include the little things like…. the "Kool-aid" she made,  her "homemade sweet tea", or her "chocolate chip cookies". I've never once heard a person say they missed grandma's creme brule with raspberry sauce, chocolate ganache, and mint leaf garish 🙂 
These peanut butter cookies are an excellent example of simple, yet ohhh so good. They're crispy on edges and moist and chewy in the center….just the way I like them. Best yet, they turn out perfectly every time and are quick and easy to make. Chances are you already have all of the ingredients in your cupboard! Enjoy!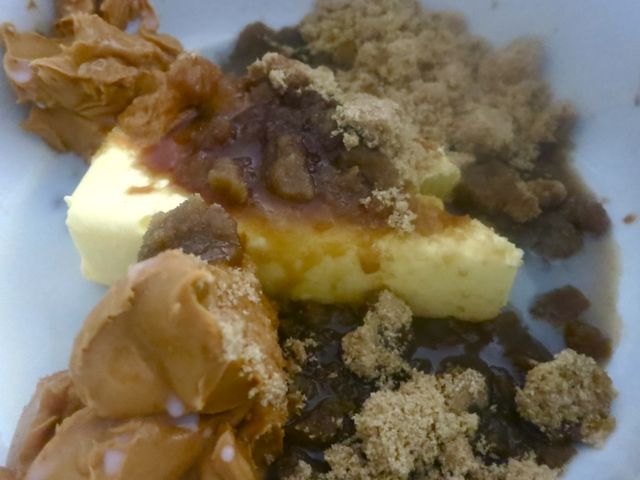 Combine Peanut Butter, Crisco, Brown Sugar, Milk, and Vanilla.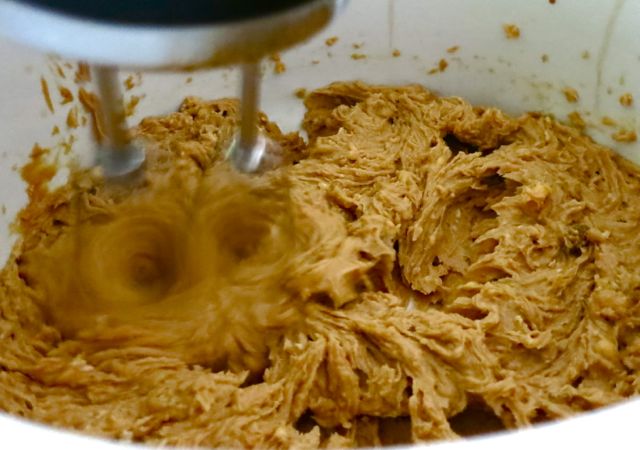 Beat well…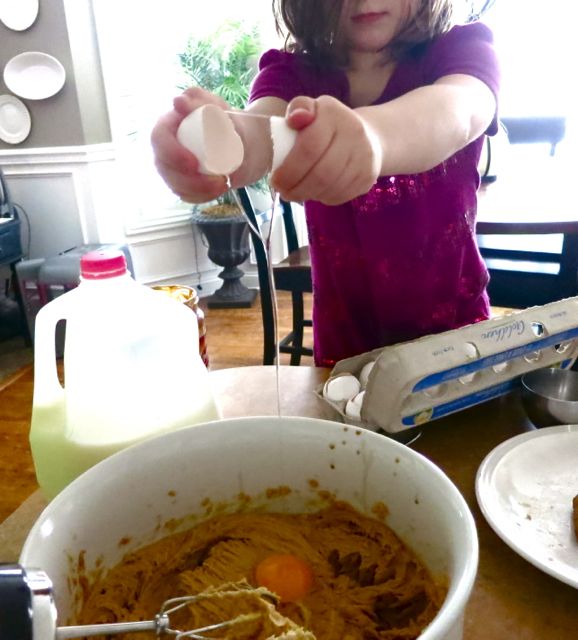 Add eggs….let the kiddos crack them, it's fun.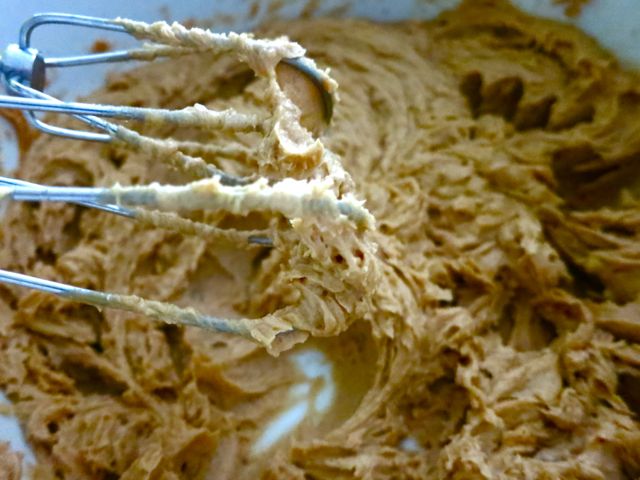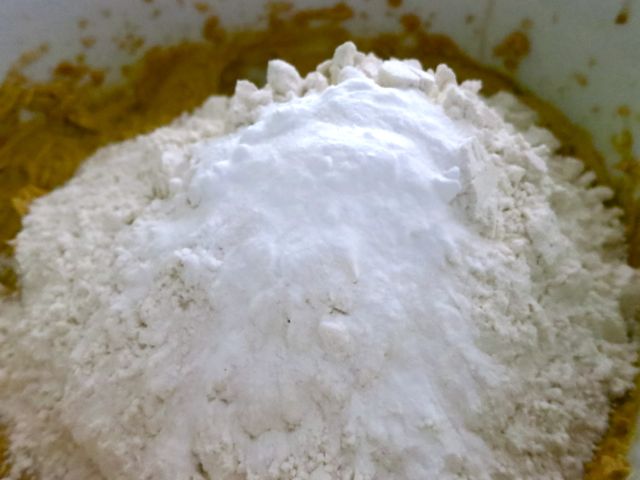 In a separate bowl add flour, baking road, and salt. Pour into wet mixture and mix well again.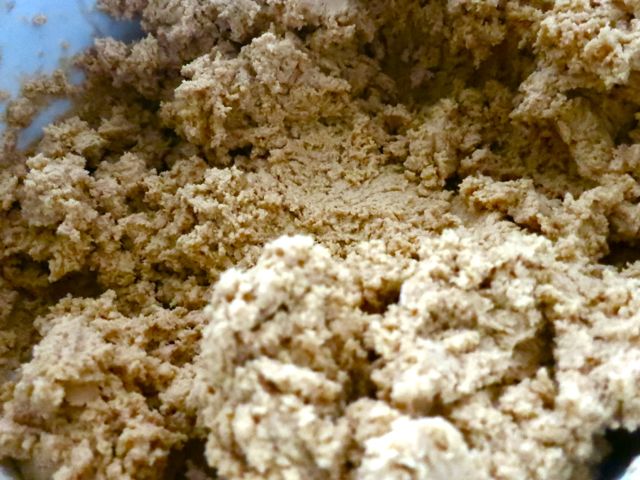 Most of the time I ask you to refrigerate the dough before baking, but you don't need to with these cookies. You can bake them right away.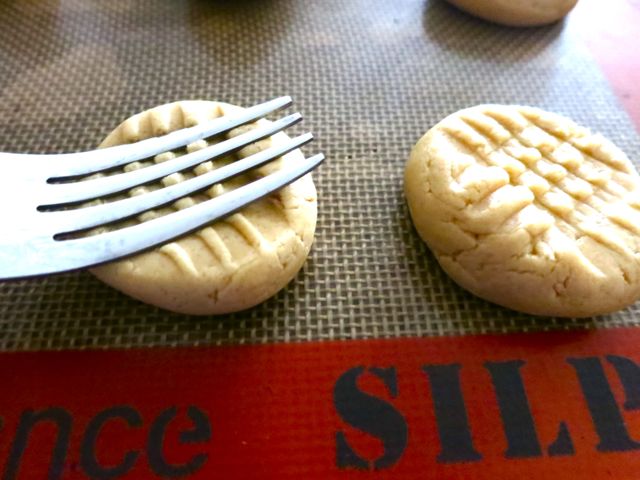 Roll the dough into small balls, place on  parchment paper (or Silpat), and flatten like so with a fork. Bake in a 350 oven for 8 mins.
*The Silpat is a great option for baking- it's like parchment paper but is reusable. It keeps cookies from burning and even spreading! I love mine.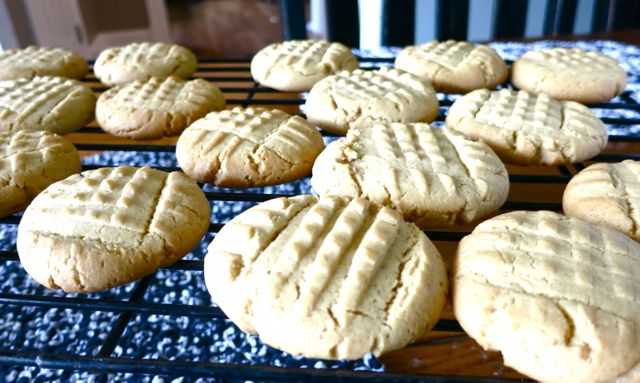 Let cool for as long as you can hold back! Enjoy! 
Best Ever Homemade Peanut Butter Cookies
Ingredients
¾ cup peanut butter
½ cup butter crisco
1¼ cup brown sugar
3 tablespoons milk
1 tablespoon vanilla
1 eggg
1¾ cup flour
¾ teaspoon salt
¾ teaspoon baking soda
Instructions
Preheat oven to 350
Combine peanut butter, sugar, milk, and vanilla and beat well.
Combine flour, baking soda, and salt- add to creamed mixture.
Roll cookies into small balls and place on a lined baking sheet. Flatten with a fork.
Bake for 8 mins.
*You can double recipe (I always do)
*Makes apps 18 cookies.
Related articles