Not too long ago I mentioned that I recently made the switch to Aldi's. It has literally cut my grocery bill in half! Some of you have e-mailed me asking what my favorite products were at this store, so I thought I would share this information with everyone! Here we go…
The Pizza
By far, this is my favorite product….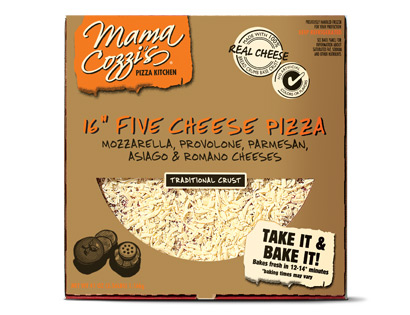 I completely trust and recommend the "Mama Cozzi" brand.  This pizza is absolutely delicious. For just $4.49 you get a 16″ pie, which feeds my family of five dinner and lunch the next day. I've also taken this to families for a quick and inexpensive meal ministry…
The Produce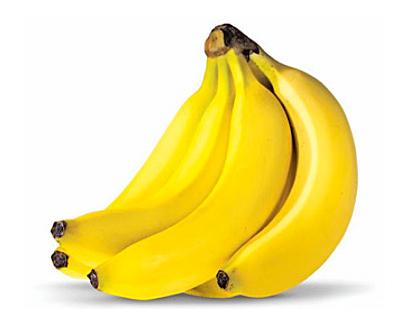 You can't beat Adli's prices on produce! They also offer organic and locally grown- it's so worth making an extra trip for the savings in this department.

The Coffee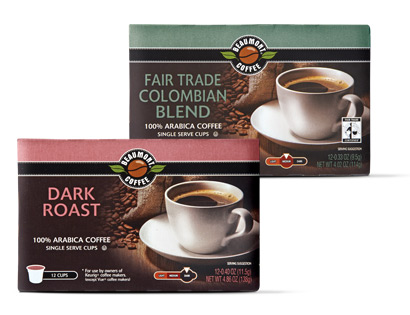 Here we have 12 cups of Beaumont coffee for $4.99, which is about half of what I used to spend. This coffee is just as good (I promise-I love my coffee and am very picky.)
Other Products I Buy
Baker's Corner brand for baking needs.
Stonemill Pure Vanilla Extract is absolutely delicious.
Eggs
Milk
Bagels
Bread
Happy Farms Cream Cheese (just like New Philly)
German chocolate! (so much less expensive and way better- a variety of brands are offered)
Ice cream (Butter Pecan)
Jarred peaches (for peach tea)
Nuts
Ranch dressing
Peanut Delight Peanut Butter (just like Jif)
Tortilla shells
Cheeses
Frozen seafood
Bacon
On average, I spend about $125 a week on groceries (you know how much I cook) at Aldi's, which is about half of what I used to spend at other grocery stores. However, I do typically purchase most my meats at a butcher. I am extremely pleased and recommend Aldi's! I hope this helps some of you with your fear to cross over. It's been worth the $500 a month is savings for my family!