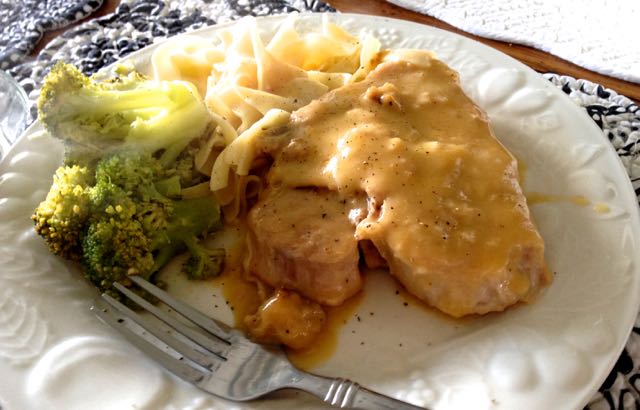 I found this delicious recipe at my local butcher's store (shout out to Duma's Meats! I love ya!) These Chops are officially called "Melinda's Pork Chops" and are ohhh, so delicious and easy to make! Make sure you get a great cut of meat with bone in- otherwise you will be stuck with dry chops. If you are in my neck of the woods….go to Duma's, no grocery store meat! 😉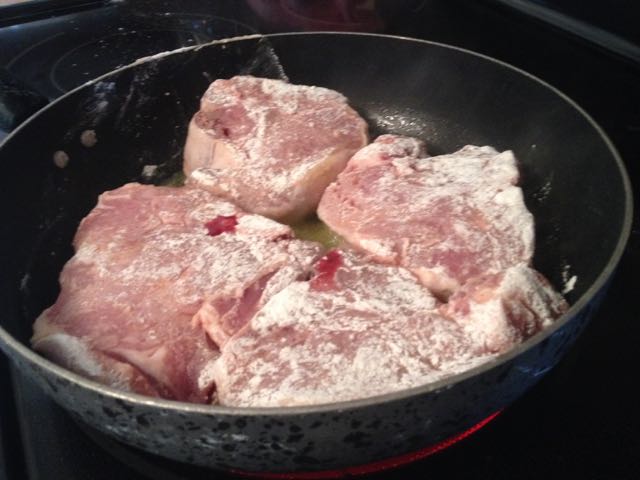 Coat chops in flour, garlic powder, dry mustard and onion powder.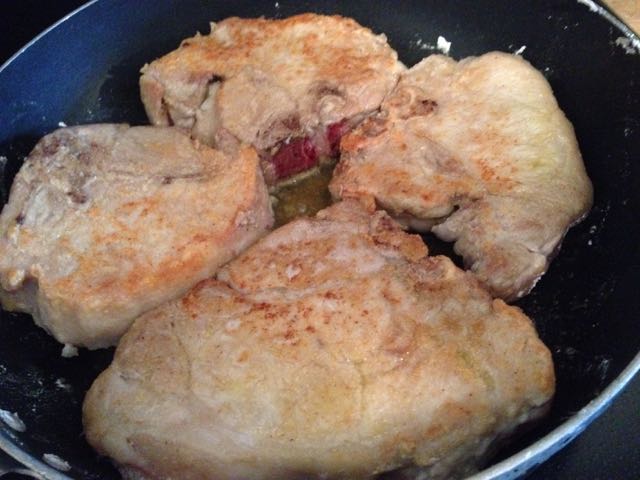 Brown in olive oil.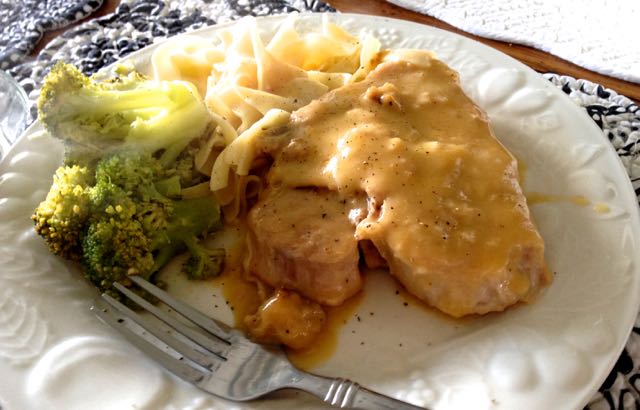 Place in Crockpot with Cream of Chicken Soup (do not add milk/water). Cover and let simmer for 6-8 hours until tender.
Creamy Crockpot Pork Chops
http://www.dumameats.com/recipes/melindas-pork-chops/
Ingredients
6 – pork chops- "Bone in"
2 tbls oil
½ cup flour
1 tsp garlic powder
2 tsp dry mustard
½ tsp onion powder
1-2 cans cream of chicken soup
Instructions
Mix flour and dry ingredients together and coat chops.
Brown in olive oil on stove and put chops in a crock pot.
Pour soup over top of chops (do not dilute soup) on low for 6-8 hours until tender.
Cooking time will vary depending on crock pot and size of chops