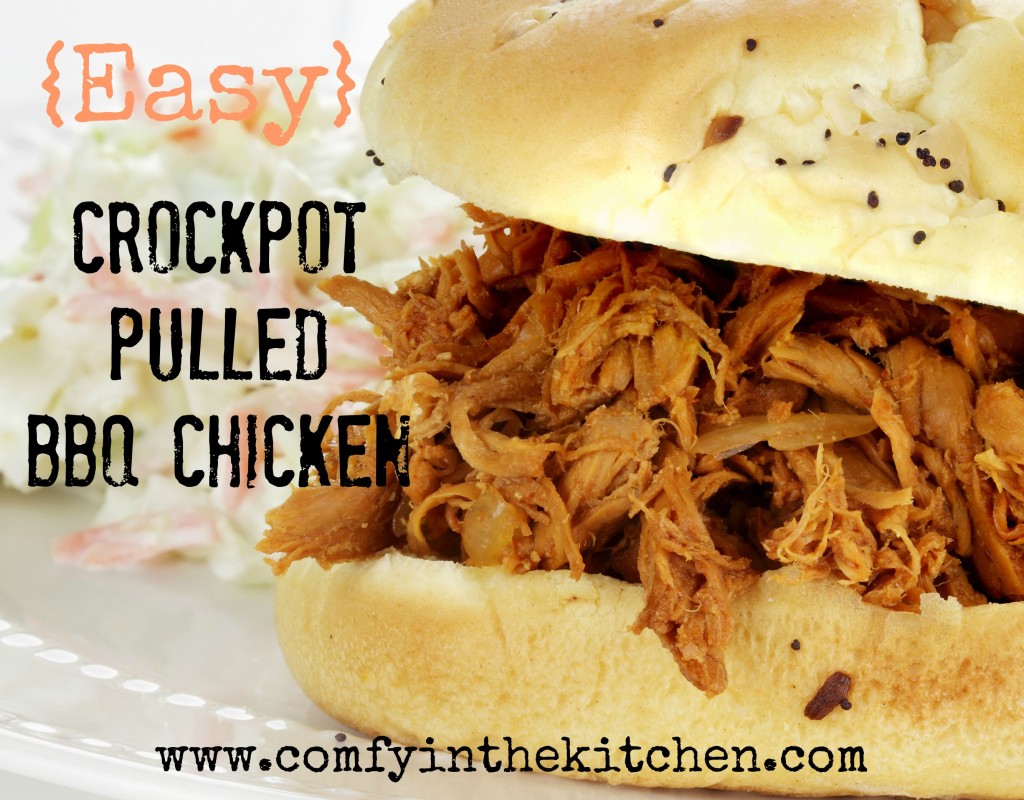 Hi Ladies! I don't know about you, but Fall is a very busy season for me. Right now I am still going full steam ahead with graduate school (for those of you who don't know, I'm going to be a Clinical Counselor when I grow up). So, the next few recipes I will be sharing will be crockpot recipes! Do I hear applause?
This BBQ Pulled Chicken is so moist and tender it literally flakes apart. If you're leery about cooking chicken in the crockpot, don't. This chicken isn't dry at all. You're going to love it, I promise.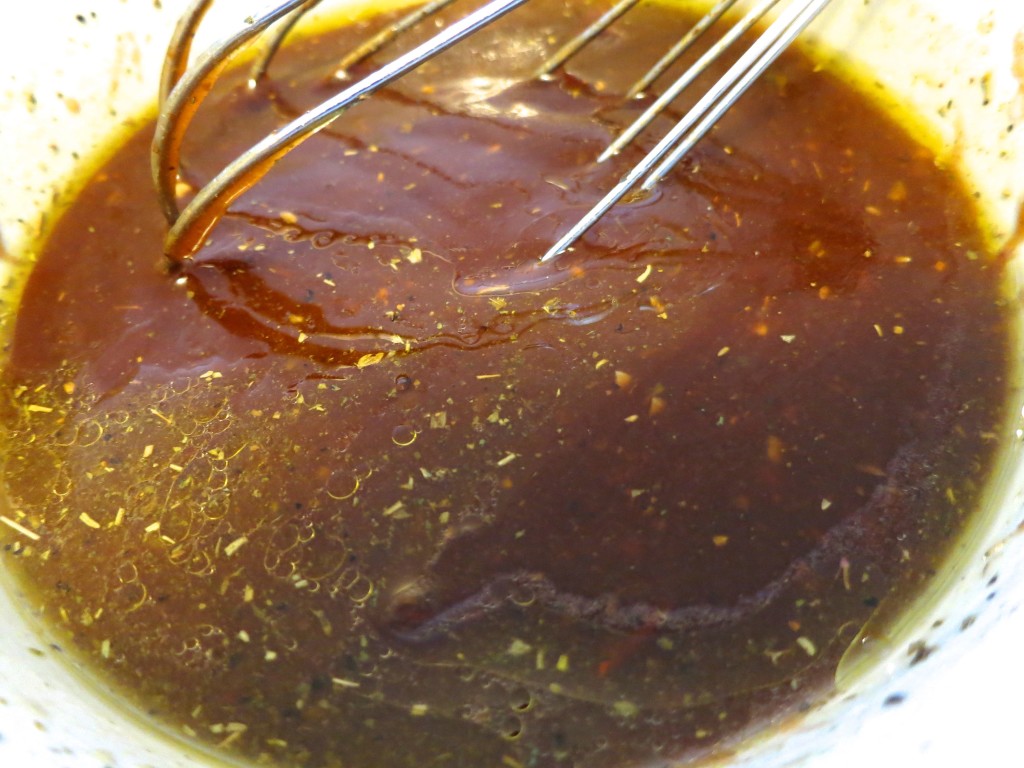 Make your sauce by combining BBQ sauce, Italian dressing, and brown sugar.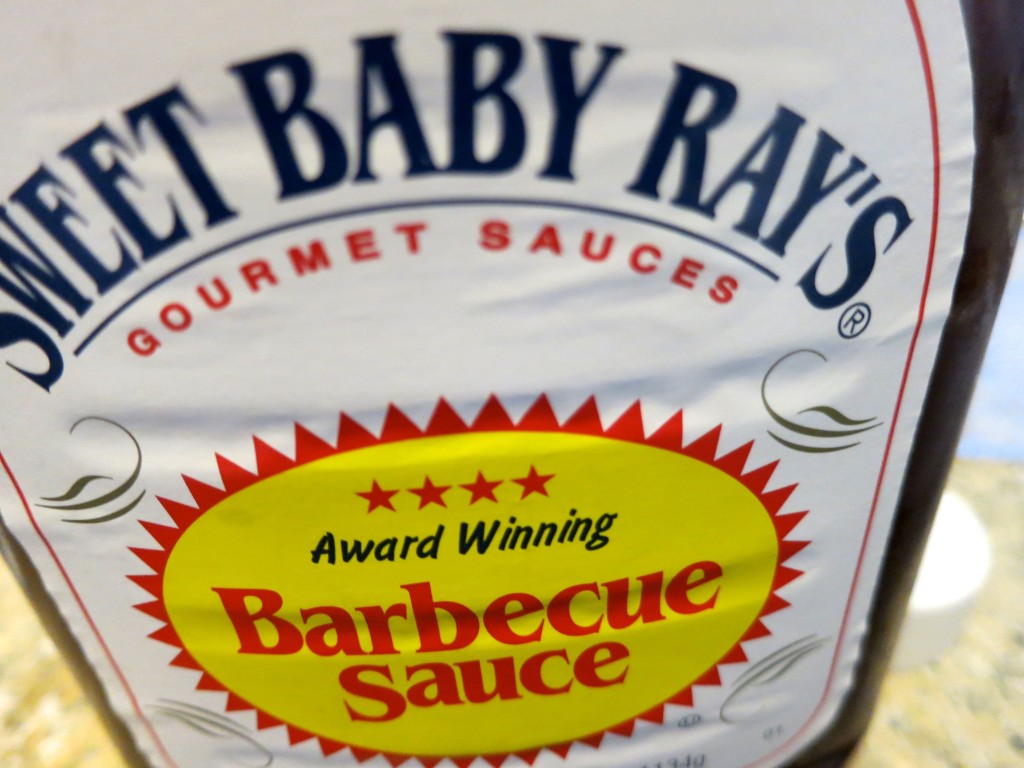 A shout out to Sweet Baby Ray-  my favorite prepared BBQ sauce.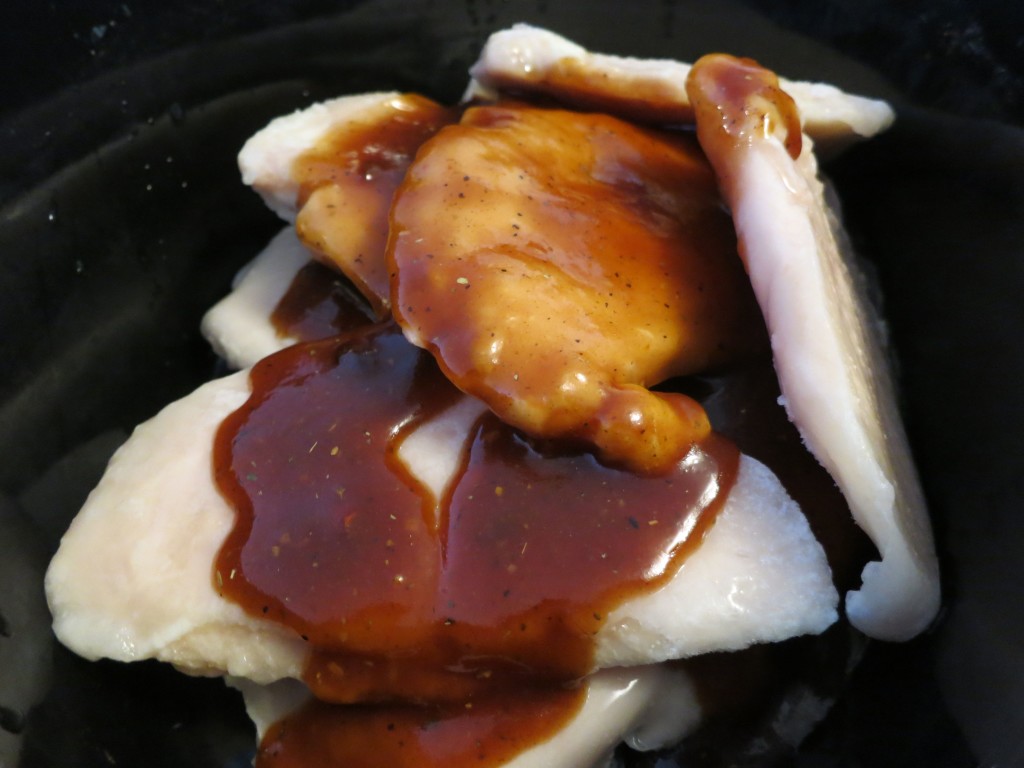 Place chicken breasts in crockpot. I actually use frozen and it works great. Then add your barbecue sauce.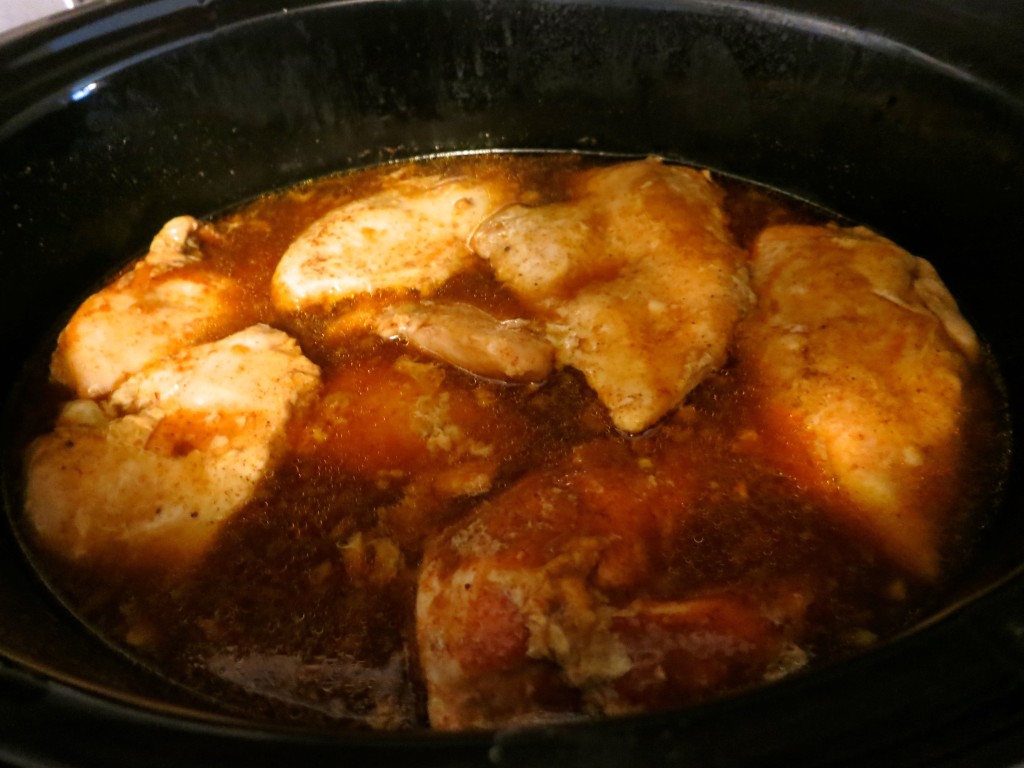 Cook on low heat for 6 hours and pull chicken apart. You can add more Sweet Baby Ray's to it as well. Serve on a bun or alone with your sides.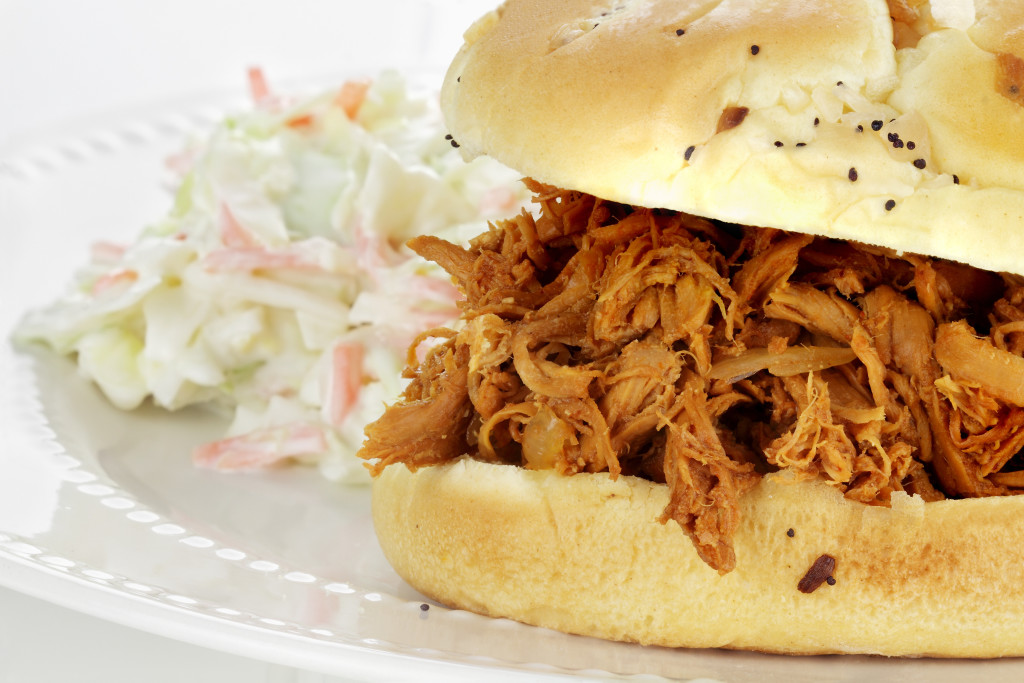 Easy Crockpot Pulled BBQ Chicken
Ingredients
6-8 small chicken breasts (4 if larger in size)
2 cups BBQ sauce
1 cup Italian Dressing (prepared in a jar, not seasoning)
¼ cup brown sugar
Instructions
Whisk together BBQ sauce, Italian dressing and brown sugar.
Place chicken in the crockpot and add BBQ sauce mixture.
Cover and let cook on low for 6 hours.
Pull chicken apart and drain excess BBQ sauce if need be.
Serve on buns with additional BBQ sauce.