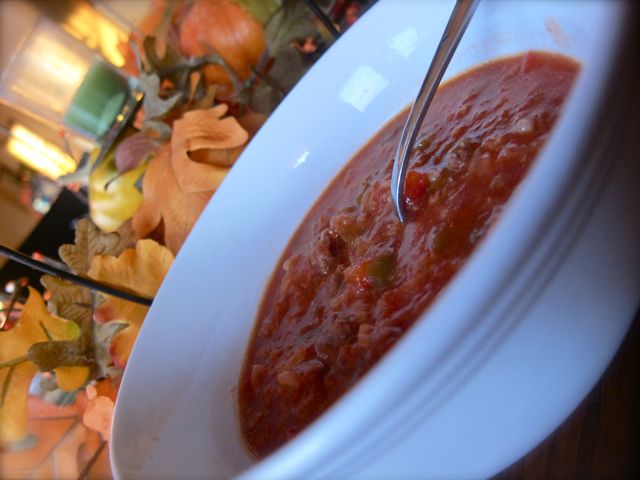 This Stuffed Pepper Soup tastes like the "real" thing…it is so simple, yet SO satisfying. A meal in itself! Left overs are just as good…or you can take some over to your neighbor 😉
(this is a naturally allergy friendly food!)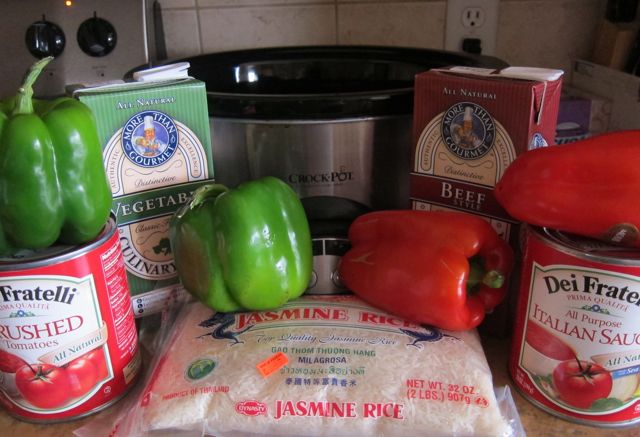 Crushed tomatoes, tomato sauce, green peppers, red peppers, vegetable and beef broth, rice ( ground beef and seasoning not shown).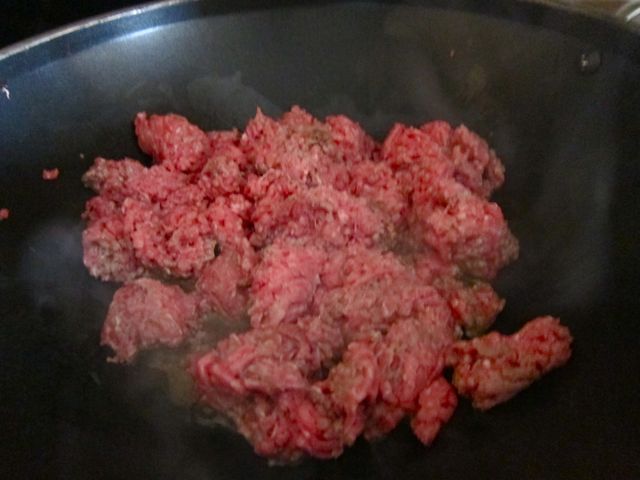 Brown ground beef in a large skillet and drain.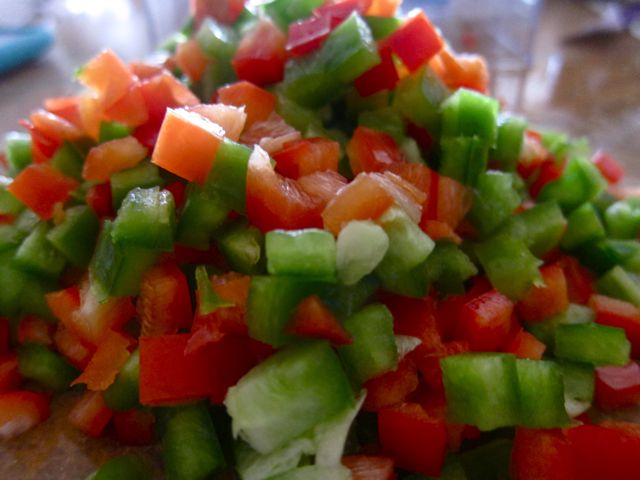 Dice peppers- I love the combo of red and green peppers- red peppers are a bit sweet and green peppers have a deep, earthy flavor.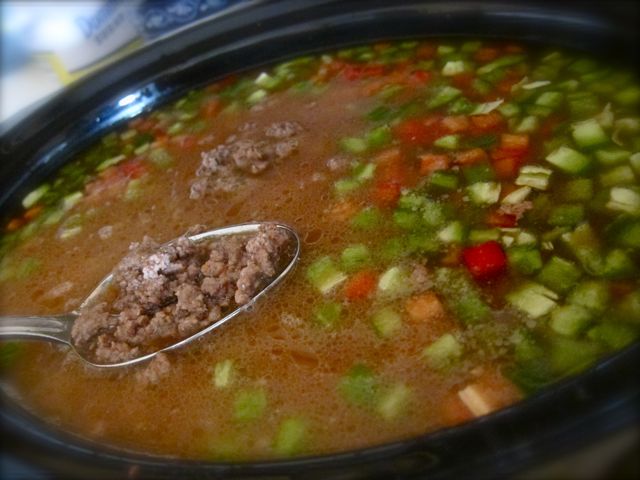 Add all ingredients and seasonings into a crock pot and cook on high for 4 hours. You simply add uncooked rice and it will cook inside the broth! So easy.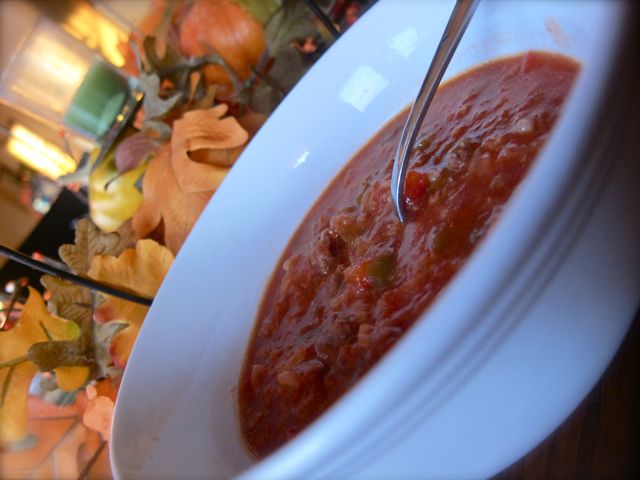 A wonderful soup for a chilly Fall day. It smelled just like stuffed peppers in my home!
Stuffed Pepper Soup (crock pot)
Ingredients
4 cups vegetable broth
4 cups beef broth
2 lbs ground beef
1 28 oz can tomato sauce
1 28 oz can crushed tomatoes
1 cup uncooked rice
2 green peppers (diced)
2 red peppers (diced)
¼ cup sugar
1½ tsp salt
1 tsp ground pepper
1 tsp onion powder
1 tsp garlic powder
Instructions
In a large skillet brown ground beef.
When done, drain ground beef in colander.
In a crock pot add all ingredients - rice will cook in soup.
Set on high for 4 hours.