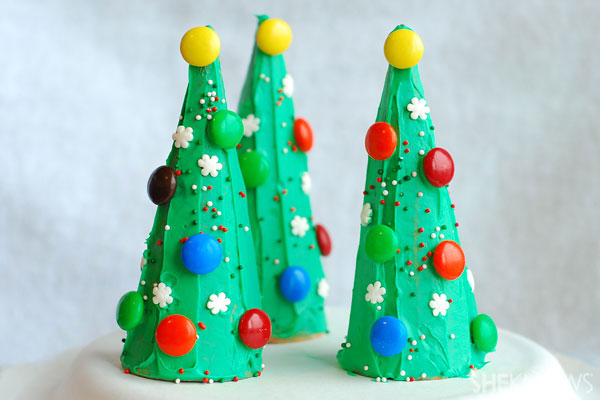 My friend Julie made these with her children this week-they looked so cute next to their gingerbread houses! 
Easy No-Bake Gingerbread Houses  -This is how my friend Julie made her houses. I can't wait to make these with my children this week! Thanks to Martha Stewart for her "comfy" instructions!
My friend Katina posted this photo to FB today- You know I HAD to scoop it up! Check out how cute these little Rudolphs are! She used Nutter Butters and piped white icing on the top, held pretzels in place for the antlers-chocolate chip eyes-and red skittles for the nose. Katina also made the cutest Rolo Rudolphs last year on the Comfy blog!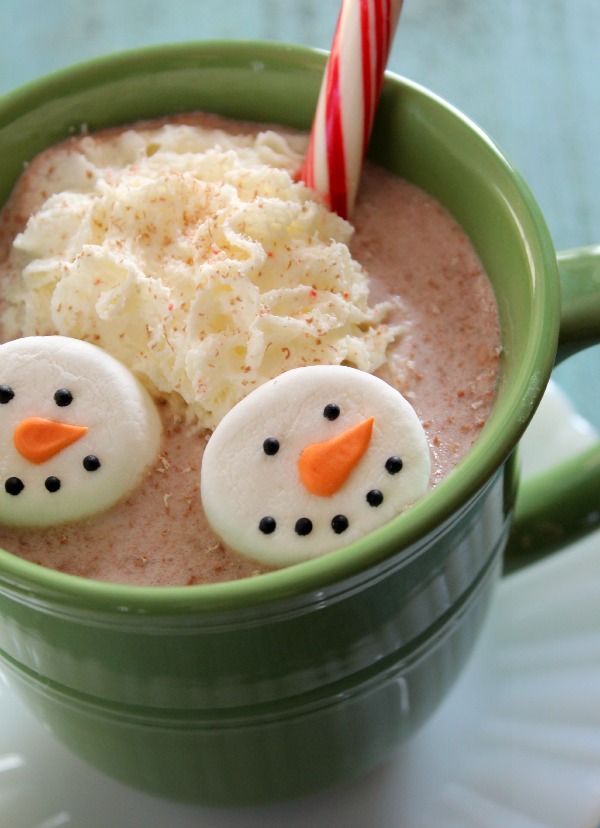 What child wouldn't smile if they saw these adorable snowmen marshmallows staring at them out of their hot cocoa?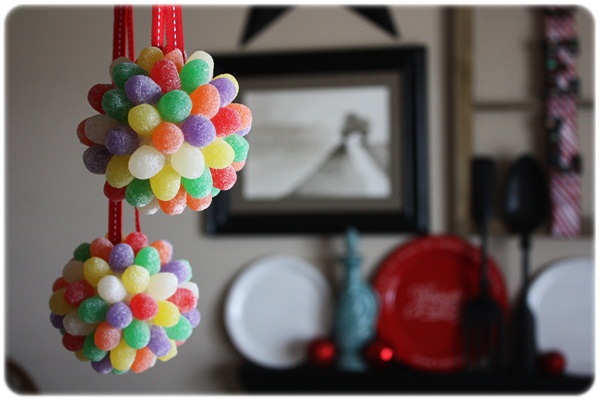 Adorable Gum Drop Kissing Balls...these make me smile 🙂
Cookies will look even sweeter on this creative Peppermint Tray! YES, this is made from melted peppermint candies!
Have fun, Ladies!
Don't worry about the mess- it can get cleaned up! Think about all the fun your children will have with you making sweet, sweet memories.