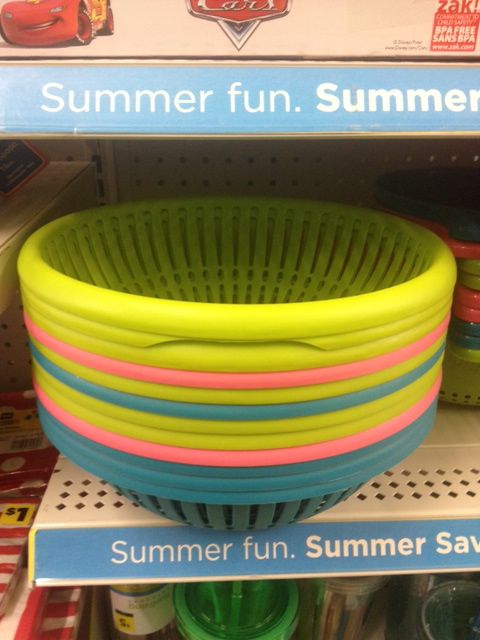 My last post brought in some great responses and suggestions on how to be "cost-comfy" delivering a meal ministry. I went over to my local "Dollar General" to show you some more examples of how to get the most from your money when packing up your food items.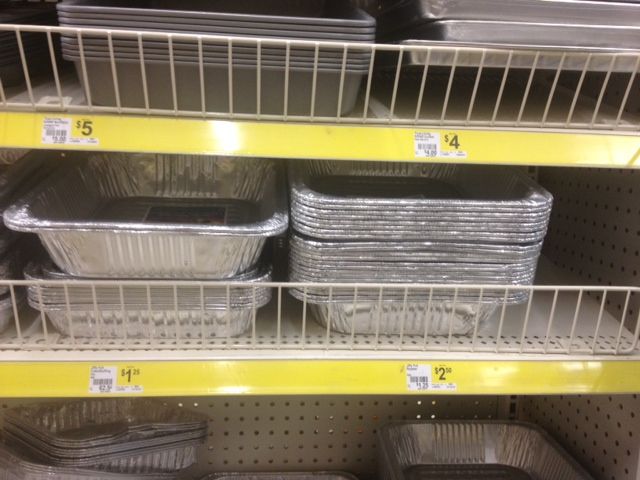 Foil pans are the most common in meal ministry.
Here we have 1 pan for $1.25 (or 2 for $2.50). Depending on what you make in these, you can use them over again. For example, if I were making a fruit salad– I would wash it and keep it. However, if I were baking mac n cheese- not so much. The foil changes shape and doesn't hold well after baking. GFS sells these quite a bit cheaper. 
To be honest, I'm not in love with these for meal ministry, however I do purchase them when I am helping with an event. They are great to pack up left-over food to send home with people at the event. For example, when we have a bridal shower and there is half a cake left- I bring small foil containers and send a piece home with guests.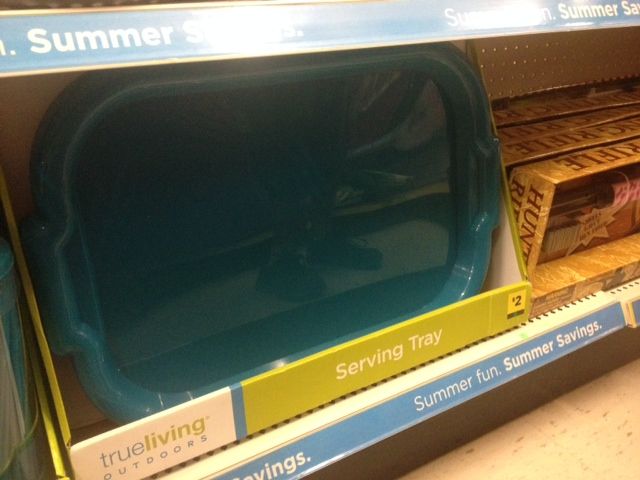 I spotted this cute little serving tray for $2 and had to share. This would work great for chocolate chip cookies wrapped in plastic wrap, then tulle, finished a bow. Inexpensive enough to give, yet pretty enough to keep!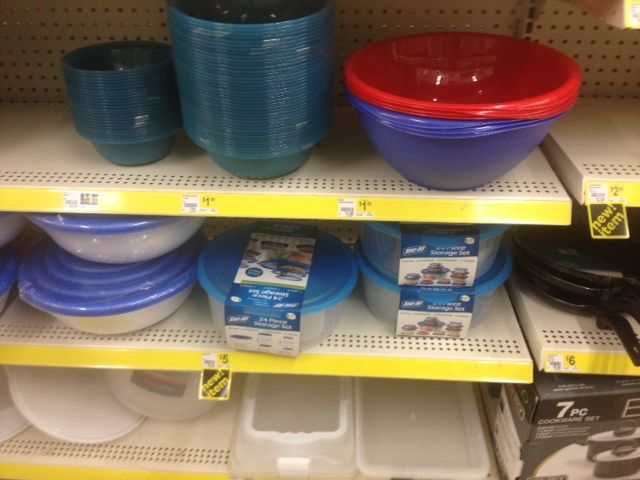 Bah! Just say NO!
I know it's tempting…but don't even go there. These tupperware containers are reusable and fine to purchase for home use, but don't spend the money on them for meal ministry- unless you want to give them away (which is totally fine). 
The bowls above, however would work great. You could make some dirt pudding and wrap it up with plastic wrap and give it away. That is a $4 difference! (That's a little over a gallon of gas!)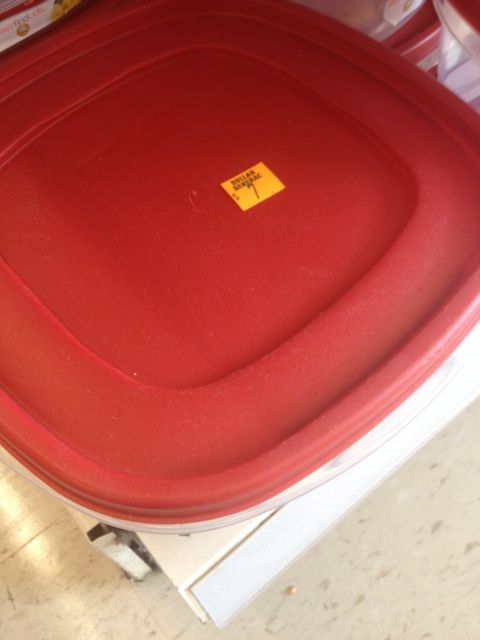 Again- $7 for one tupperware container. Grrrr…..this is Dollar General! I've seen this same container double the price at a chain supermarket.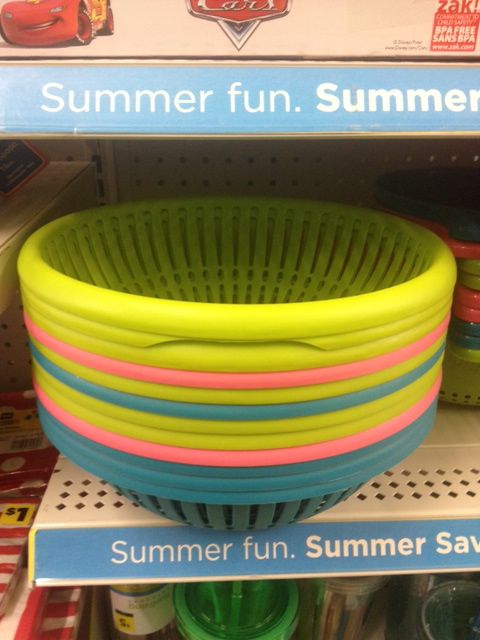 I saw these cute little colanders for $1 and thought they would be great to wash cherries in and give them away with the container. They can be used again and are sturdy and cute. 
I hope these posts have helped shed some light on how to get the most bang for your buck! I'd love to hear more from you on your ideas!